Adopt-a-Player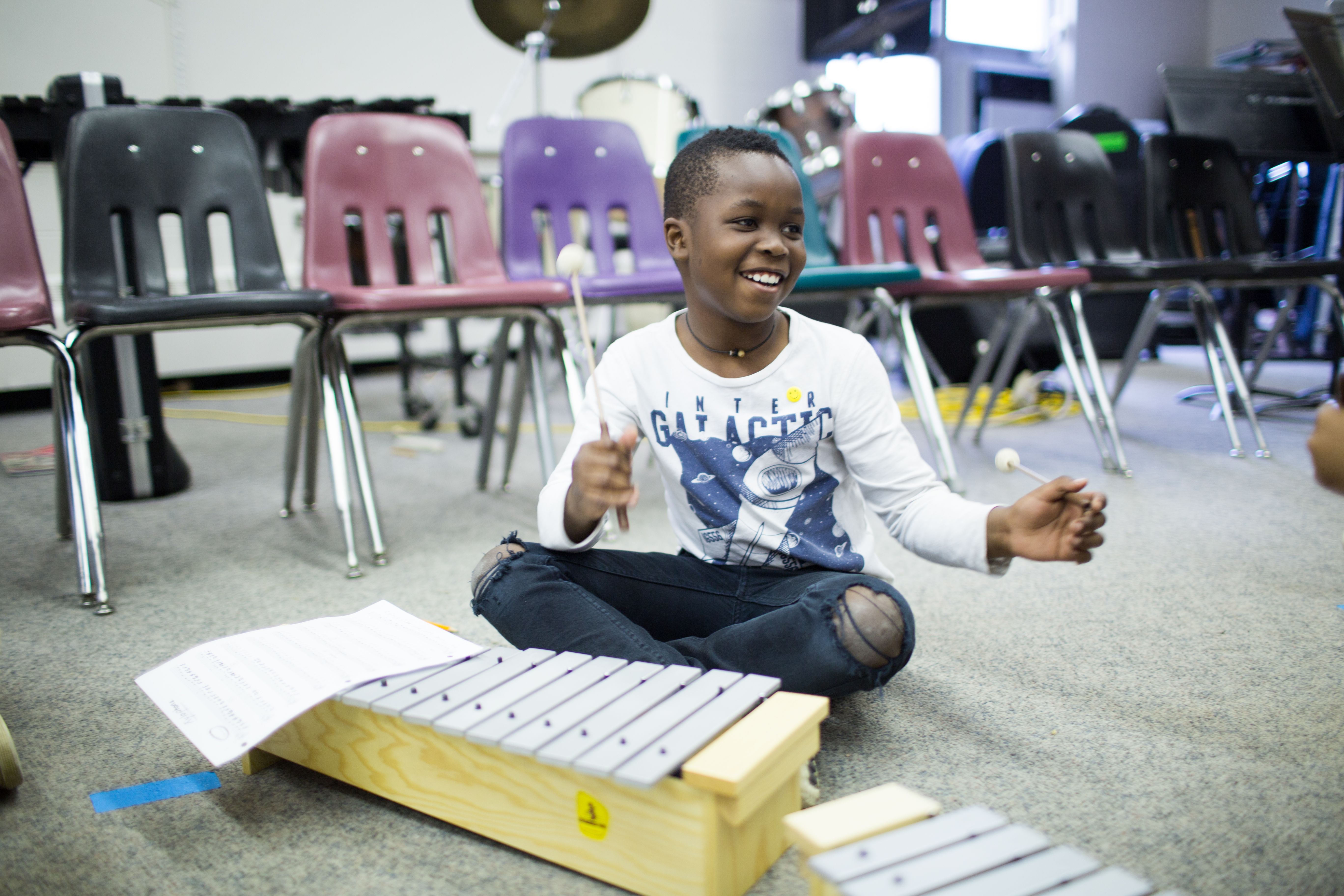 TEACHER ALERT: If you are submitting your field trips budgets, please be advised that current pricing will be in effect for our 2018-19 ESO Education programs.
Students explore the joys of creating and performing their own musical work, led by an ESO musician! Your "adopted" musician will visit your school and collaborate with teaching staff to guide students through the process of creating an original piece of music. Students then perform their composition on-stage at the Winspear Centre in April! Program runs from January to April 2018.

Participation is free of charge and is open to all Gr. 4-6 classes who attend an Education Concert in February. Up to ten classes are selected per year.

The teacher and musician collaborate to direct student learning:

to discover and develop skills and abilities
to encourage creativity
to consider linking disciplines: music, art, drama, language, movement
to compose an original work

to rehearse and facilitate the group performance

Thanks to the generous financial support from the Winspear Centre and Edmonton Symphony Orchestra donors, ten schools benefit each year from this innovative program at no cost.



Selection Criteria & Considerations

teachers must be willing to commit time and expertise to the program, and work in partnership with the musician
school administrator and staff endorsement is an asset
schedule flexibility is very helpful
student participants must be registered for an Education Concert
students are expected to participate in the Sharing Concert
maximum group size is 32 students


How to Apply
Fill out your registration when you register for any Music of the Night Sky program. Once you've filled out your registration, the confirmation page will contain a link to the Adopt-a-Player registration, which you can fill out at the same time.
If you've already completed your Music of the Night Sky registration, please contact edbookings@winspearcentre.com to add Adopt-a-Player to your registration.