Music Box Babies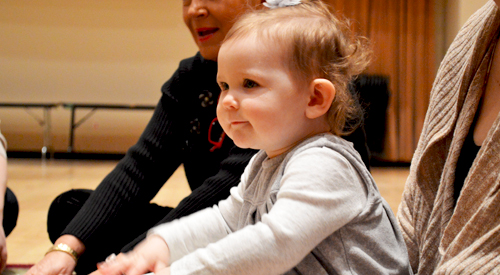 Parents, do you know that your baby has memories of the music they heard before they were even born? Nurture your child's innate musicality with this program designed especially for babies and toddlers.
Music Box Babies classes will be held in the Spring of 2018. Sessions will be provided for children aged 0-12 months, 12-24 months, 24-36 months, and 36-48 months.
Registrations for the Spring sessions are now closed. Please contact edbookings@winspearcentre.com for any questions.