Science of Sound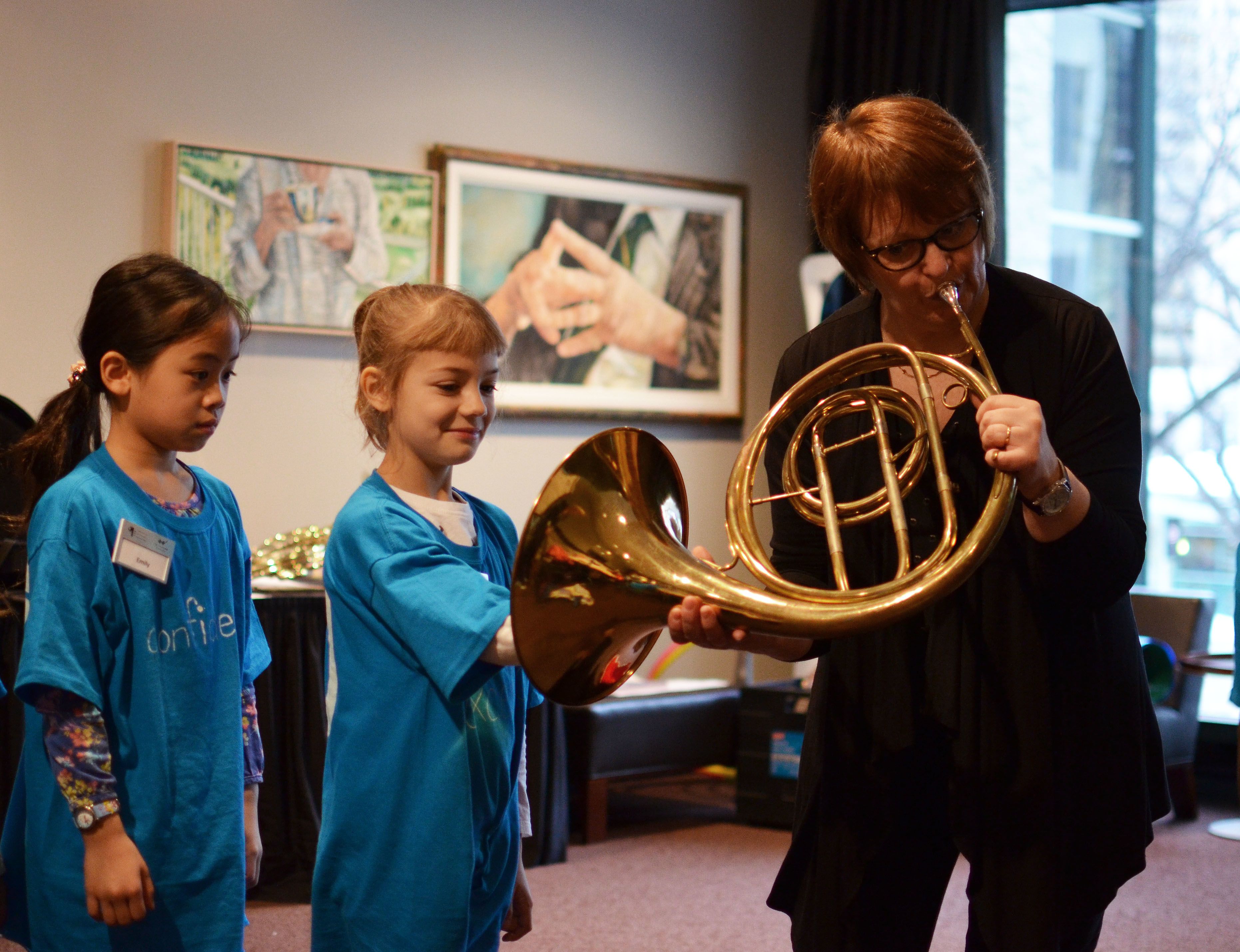 TEACHER ALERT: If you are submitting your field trips budgets, please be advised that current pricing will be in effect for our 2018-19 ESO Education programs.
During this full-day Grade 3 program, students have the unique opportunity to tour the Winspear Centre from top to bottom, learning about sound through hands-on inquiry. Students work together to discover how various instruments make sound and create their own original pieces of music. They explore the amazing acoustics of the Winspear Centre, spend time with a professional musician, and may even get to perform on-stage!

You get to choose whether your students get to sit in on an Edmonton Symphony Orchestra rehearsal (ESO Experience) or get to try out a range of orchestral instruments (Instrument Trial Experience). Be sure to pick the right type of experience below!
Program specifics will be determined based on your needs in consultation with the Program Coordinator
$450 for a full day program (9:15am – 2:15pm). Maximum 30 children, with 1 adult supervisor for every 7 children.
Edmonton Symphony Orchestra Experience:

All ESO Experience dates are full. Please check back next year for new dates!
Instrument Trial:

All Instrument Trial dates are full. Please check back next year for new dates!
The Winspear Centre can currently host one class per day. If you are booking for multiple classes, each class will need to book on separate dates.
Cancellation/Alteration Policy
You are required to provide written notice of cancellation or alteration of your concert booking via email at edbookings@winspearcentre.com.
For cancellation, a fee of 50% of the cost of the original booking will be charged. If less than one week's notice is given, the full cost of the booking will be charged.

No-Show Policy
Refunds will not be granted for groups who do not attend the field trip. If possible, arrangements will be made for the group to attend at a later date. In extreme circumstances, partial refunds may be granted at the discretion of the ESO/FWCM.