Simply Symphony Under The Sky
Quick Links: Tickets & Seating | Health & Safety | Other Details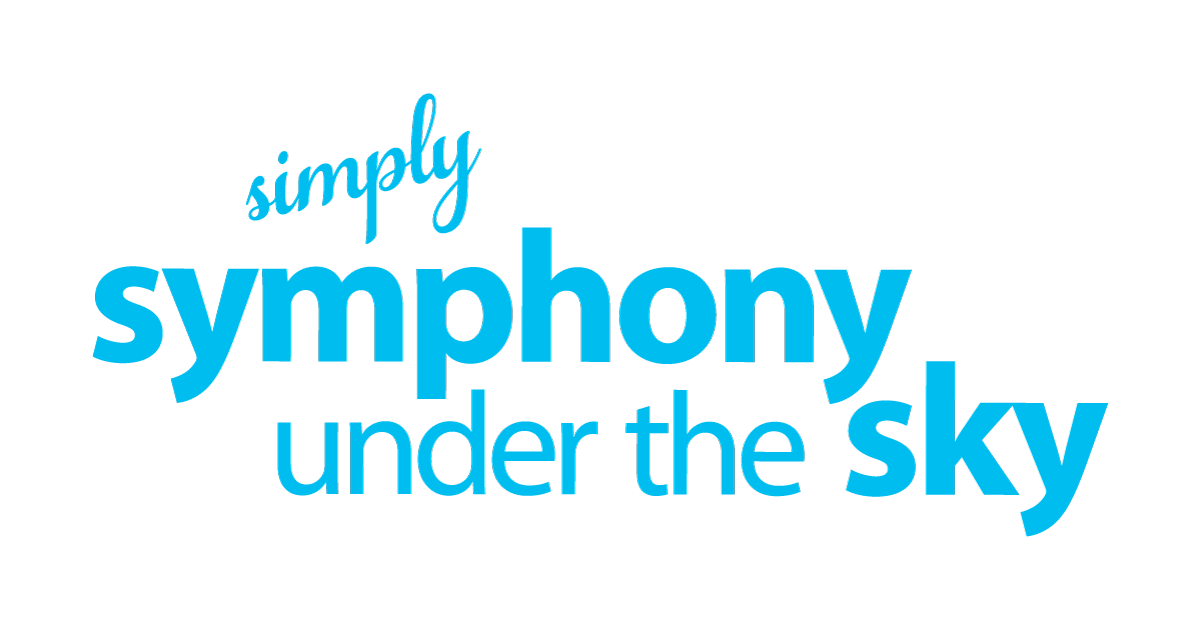 Music lives outside during Simply Symphony Under the Sky.

Join us in Hawrelak Park for the return of your favourite summer tradition! Your Edmonton Symphony Orchestra will perform two programs of sensational music during Simply Symphony Under the Sky, taking place August 26 to September 6.
There will be free ETS Shuttle Service from University of Alberta Windsor Park Parkade available for every performance. Parking charges of $5.50 will apply at the parkade. More details can be found below, under the Parking section. Please note that masks are required on the shuttle.
If a performance needs to be rescheduled due to inclement weather, you will receive an email up to four hours ahead of the scheduled start time. We also recommend that you keep an eye on our website and social media channels for the most up-to-date information.
Concert Updates for August 31 & September 1:
Due to inclement weather, the Simply Symphony Under The Sky concerts on Tuesday and Wednesday have been postponed.
The Hollywood Hits concert originally scheduled to take place on Tuesday, August 31 at 7 PM is rescheduled for Monday, September 6 at 2 PM.
The Festival Favourites concert originally scheduled to take place on Wednesday, September 1 at 7 PM is rescheduled for Sunday, September 5 at 7 PM.
For ticketholders:
If you have purchased tickets for either the August 31 or September 1 Simply Symphony Under The Sky concerts, your tickets have been automatically transferred to the new date (see above). You do not require new tickets and your existing tickets will get you through the door. If you plan on attending on the new date, no action is needed.
If you are unable to make the rescheduled date, we are happy to find you the date that works for you. Click here to sign in and send us your request, and we will be in touch shortly. You can find the full Simply Symphony Under The Sky schedule here.
If you can't attend any of the remaining concerts, please consider donating your tickets to the ESO. Your gift will ensure we keep the music alive in our community.
You can also keep the value of your tickets on your account to use for future ESO concerts, or request a refund.
Click here to sign in and choose another option if you cannot make the new concert date. If you can attend the new date, no action is required.
We look forward to welcoming everyone back to Hawrelak Park!
Select your ticket options
Concert Schedule
Seating Map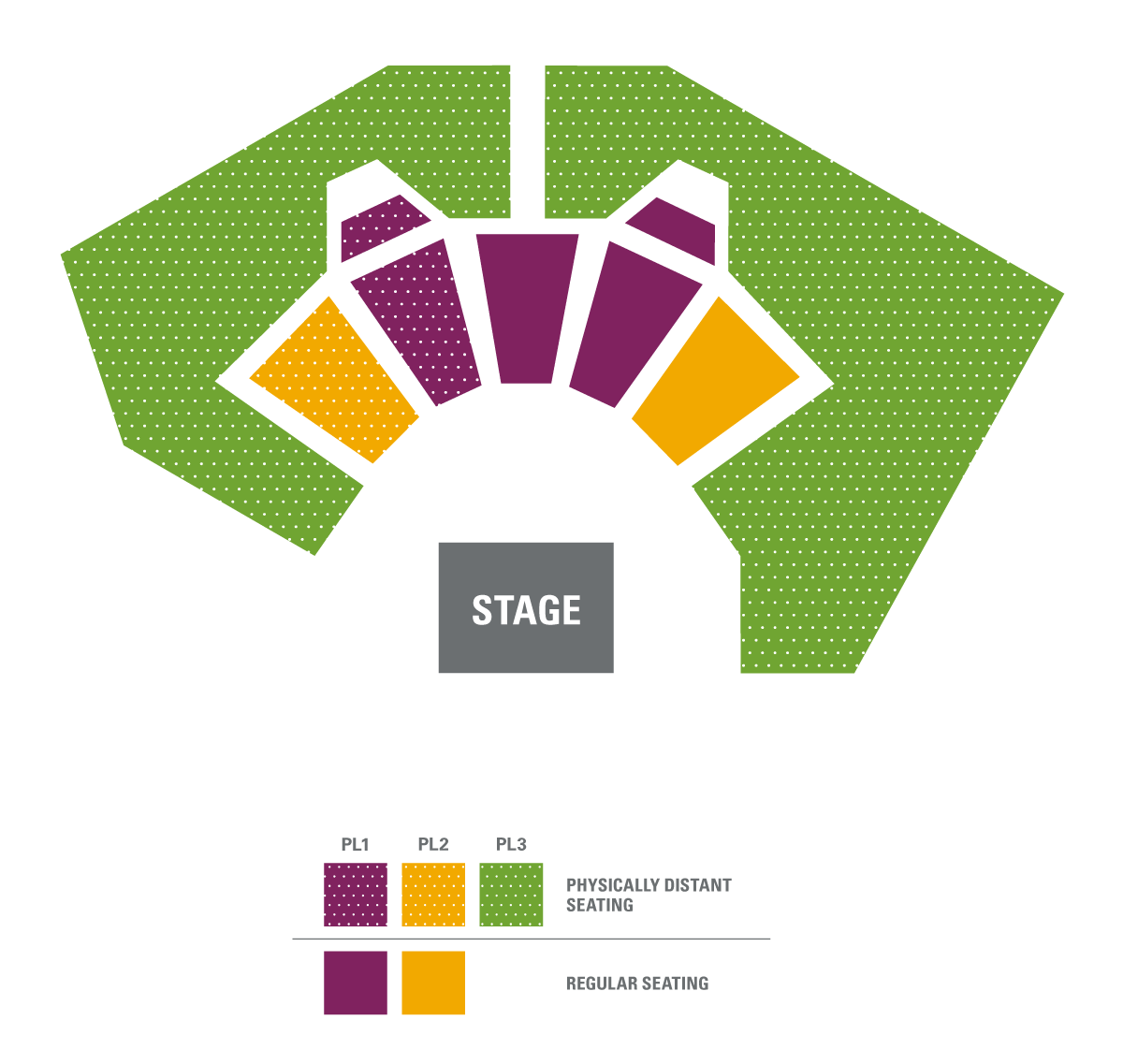 Tickets and Seating
There will be physically distanced and regular seating options available at each price level, so that you may pick the seating arrangement that makes you feel the most comfortable. General admission, which refers to grass seating, is all physically-distanced and includes a designated area for lawn chairs.
Concession will accept cash, debit, and credit cards.
---
Reserve Tickets:
Hollywood Hits
Festival Favourites
---
Program Notes:
Choose Program
---
Health & Safety at Simply Symphony Under The Sky!
We look forward to welcoming you back, safely!
We continue to keep health and safety our first priority and have worked diligently to adapt to this new environment in order to address any safety precautions for live events. Masks and/or face coverings are recommended when moving to and from your seats, and we recommend that you wear one while seated as well. Starting September 3, masks are required when using the washrooms on site, as well as while riding the ETS Shuttle, in accordance with the City of Edmonton's mask bylaw. Sanitizer stations are available around the event space.
Physically distanced seating and limited capacities:
Simply Symphony Under the Sky ticket holders may picnic on the grounds prior to performances, but will be asked to be seated in their seats for the performance. Grass seating ticket holders will not be admitted to the amphitheatre stationary seating, as this is not a general admission seating event. Distanced seating options are made available in advance, to ensure everyone has a pleasant experience.
Hand sanitizer stations will be on the premises.
Electronic tickets preferred.
Important information regarding each concert will be sent out via email prior to concert date.
Latecomers will be admitted at the appropriate moment.
Please check back regularly for updates.
Last updated: Wednesday, September 1, 1:00 PM (MT)
---
Box Office
The Box Office will be open at the Heritage Amphitheatre starting two hours before each performance.
Child Policy
Children under 3 will be admitted with youth tickets. Infants under 12 months will receive free Babes in Arms tickets from the onsite Box Office in the hour before the concert.
Festival Admittance
Gates open 75 minutes before each concert.
Pets are not permitted in the park during the festival.
Weather Updates
If the show needs to be rescheduled due to inclement weather, please check our social media accounts for updates.
Parking
Parking is available at Hawrelak Park, but it extremely limited. We suggest everyone to use the University of Alberta Windsor Car Park. Free shuttle service is available from the Windsor Car Park lot to Hawrelak Park and back. View map.

Parking charges of $5.50 will apply at the parkade. Masks must be worn while using the shuttle. The free ETS shuttle service will begin 2.5 hours prior to the performance and run until 1 hour after the performance ends.
Biking
In Hawrelak Park near the Amphitheatre gate, you'll find a free, supervised bike compound compliments of Bike Edmonton, a non-profit society that offers cycling resources to Edmontonians. Bring a lock and enjoy the ride! Donations to Bike Edmonton are welcome.
Food & Drink
Concession will be available at each concert. There will also be a variety of food offerings from various vendors on site. Please note that instead of their physical trucks, these vendors will have tents set up inside Heritage Pavilion.
Smoking
A designated smoking, vaping, and cannabis area is located to the east of the Heritage Amphitheatre main gate. Smoking must be 10 m away from the exit.