2021 Summer Community Concerts
Good news! The ESO Musicians are bringing back their popular summer community concerts for the second summer in a row! As of June 10, seated outdoor concerts of up to 150 people are allowed to take place. Please note that is the responsibility of the concert host to ensure that all safety guidelines are followed.
How To Organize A Summer Concert:
Pick a location, ideally on private property.
Determine the date and time with your musician contact.
Invite guests, such as your friends and neighbours.
Inform guests that the musicians will be collecting donations online and in person (cash). Each summer community concert is a fundraiser, with a minimum goal of $1,000.
For more details and host guidelines, please click here or the button below:

View Guidelines
If you are interested in organizing and hosting your own summer community concert featuring ESO musicians, please contact Christa Merrell, Senior Patron Advisor, at cmerrell@winspearcentre.com. Christa will put you in touch with your musician contact, who will help you determine a date and time for your concert. Concerts will be 45-60 minutes long.
---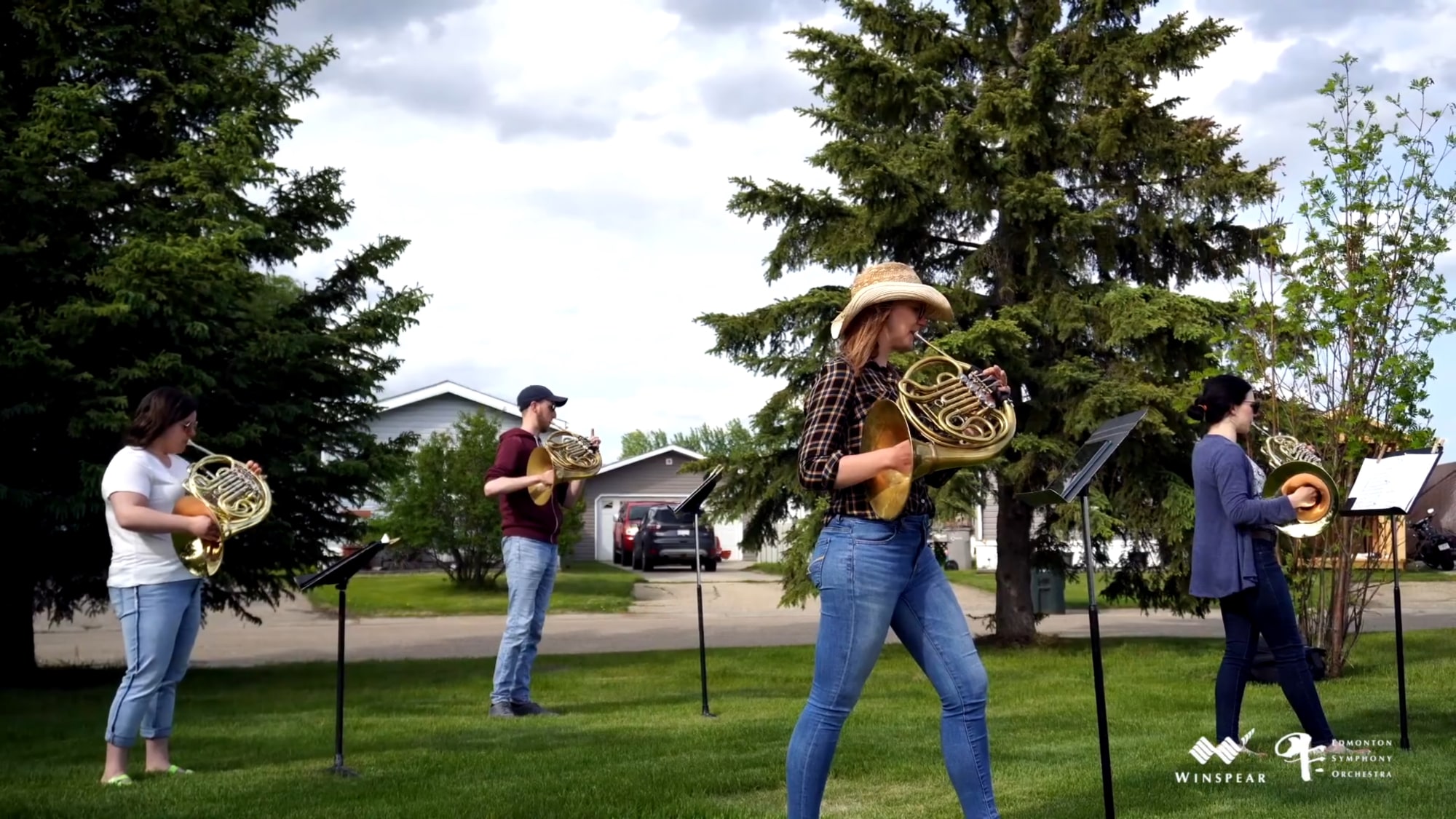 Have you already attended a summer concert and would like to make an online donation?



---
What does a summer concert series look like? Here are just a few of the performances that have already taken place:
ESO Neighbourhood Concert | The Shamrock Curling Club
ESO Neighbourhood Concert | Stony Plain, Alberta
ESO Neighbourhood Concert | Parkallen
ESO Neighbourhood Concert with Martin Kerr
ESO Cellist Ronda Metszies Outdoor Concert for Chateau Mission Court Residents
Happy 90th Birthday to Hope Metszies