Aniela's Story

Hello!

My name is Aniela, and I am one of the students in the YONA-Sistema program. My family and I immigrated to Canada from the Philippines back in 2012 when I was just 4 years old. It was my older twin sisters who taught me to speak English. But from traditional Filipino music to the latest pop song on the radio, music was always in our house. It doesn't matter what language you speak – music is the same for everyone.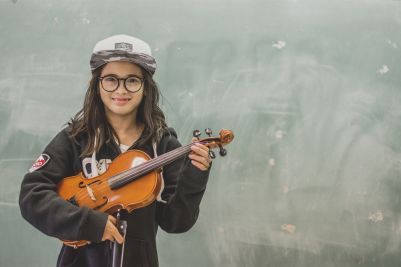 I joined YONA four years ago when my teacher recommended me for the program. I remember thinking, "Wow, this is going to be fun. I get to play a violin every day after school – and it's free!" But after spending a lot of time here, I realize I've learnt about more than just music.

At YONA, I learn to play the violin. But it's also a place where I can be creative in other ways. I love to draw. And YONA gives me a place where I can do that! Once a week, we have a creative arts class where I draw animals and cartoon characters. After a few days of violin and choir lessons, it's fun to express myself in other ways.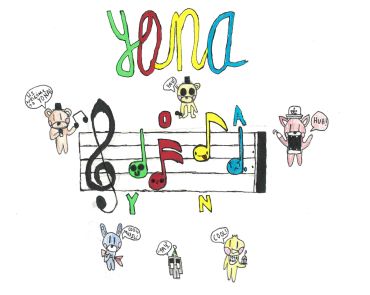 YONA gives me the freedom to just be me.

When first I joined YONA, I was really shy. My teacher, Mr. Nathan, would ask if I wanted to lead my class in a song and I always refused. But he was patient with me. Now, I'm helping to teach some of the new violin students! I get to help them with their bows or posture – and help lead them in their songs.

YONA is more than a music class. It's taught me to care for others and do my best at anything I do. It's taught me to never give up.

Wouldn't it be great if someday every child in Edmonton could be given this opportunity? With your help, one day they will.

When you donate to YONA-Sistema, you're the reason I get to play.
Your donation makes sure I have a safe and fun place to go every day after school.
It pays for the healthy snack I receive each day.
It pays for my violin, and the kindest instructors that teach me how to play it.

Right now, there are 85 of us in YONA, but there isn't room for any more students at our school. My teachers dream about expanding and reaching more children like me. With your help, I believe it will happen.

This program has changed my life.

Please support YONA and help music change the lives of more deserving children.

With thanks,
Aniela, YONA Violin Student
Donate Today