Music Director & Conductor: Michael Massey
Conducting Intern: Armand Birk

Fairy Tales
Intermediate Orchestra
La Cenerentola Overture /Rossini
The Organ Grinder /Medtner-Massey Soloist: Elina Yuma, violin
Legend Op. 59, No. 4 in C Major / Dvorak
Legends for Orchestra: Rose Latulippe / Barnes
Senior Orchestra
Cinderella, Op. 87, Act II / Prokofiev
General Admission
Adult
$15
Student/Senior
$10
Tickets available at the TIX On The Square website or 780-420-1757.
---
The Edmonton Youth Orchestra Association, founded in 1952, supports both the nationally renowned Edmonton Senior Orchestra and the Edmonton Intermediate Orchestra. It is widely regarded as one of the finest youth orchestra programs in Canada and gives 150 young musicians from Edmonton and Northern Alberta, the opportunity to develop their orchestral skills, to increase their knowledge and appreciation of music, and to enrich the cultural life of the community through concerts and benefit performances. Edmonton Youth Orchestra members are all motivated students who share a love of music.
---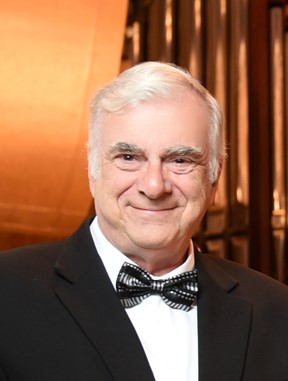 Michael Massey has been conductor of the EYO since 1977. He is Pianist with the Edmonton Symphony Orchestra, and is widely respected as a conductor, soloist, teacher and accompanist. In 2002, for his contribution to the cultural life of Edmonton, he was inducted into the Edmonton Cultural Hall of Fame, as an Artist Builder, and also received the Queen's Golden Jubilee Medal. In October 2016, in recognition of his long service to the Alberta music community, Michael was inducted into the "Alberta Order of Excellence", the highest honor the Province of Alberta can bestow on a citizen.