Late at night, when a hush fell over the house after his kids went to bed, Donovan Woods got to work on his latest album, Without People. In a makeshift recording studio at his Toronto home, the acclaimed Canadian singer-songwriter tracked his vocals and guitar alone and then emailed files to producer James Bunton. As Woods' new songs took shape, backing musicians sketched out their own parts in isolation from their respective homes.
This is not how Woods, winner of the 2019 Juno Award for contemporary roots album (for Both Ways) and whose global streams have surpassed 220 million, prefers to create music.
"So much of what I like about making records is the spontaneity of making music in a room together, and we missed that," Woods says. "But we tried our best to re-create that feeling."
Out now on Wood's own Meant Well label, Without People has been acclaimed as "a nuanced experience" (American Songwriter), a thoughtful exploration of "fleeting interpersonal moments now under the microscope" (NPR/KUTX) and "various aspects of human connection" (Rolling Stone), and for striking "a gentle, poignant note" (Billboard). It was so successful, in fact, that it led to a deluxe edition in 2021 and digital streams well beyond 20 million.
Woods' featured vocals on Dabin & Nurko's "When This Is Over" glide into anthemic dance pop, and yet Woods still sounds right at home.
For "IOWA," a bucolic meditation on dreaming of a place you know doesn't exist, Woods found a kindred spirit in Grammy award-winning singer-songwriter Aoife O'Donovan. Together they find power in grace and economy as their voices entwine.
"Being Together" further defies expectations of what a Donovan Woods song sounds like. Initially acoustic, it unfurls with snatches of distorted instruments that are both dizzying and luminous.
"Life is of course short, but it's also really long. I was trying to write a song about that. The heartaches that felt like they were gonna ruin my life, not only do they no longer bother me, I don't even remember them," says Woods, who co-wrote "Being Together" with Steve Robson, the English songwriter who has scored hits with everyone from Carrie Underwood to Miley Cyrus.
Co-written with Australian pop musician Hayley Warner, his latest single "Here in Chicago" touches on Woods' favorite subject.
"It's about learning that someone you still have feelings for is suddenly in the same town as you for the night, and the inevitable thoughts and chain of events that might set into motion," he says.
Equally at home in folk and country music — and even electronic pop, it now seems — Woods mines small moments to find greater truths on his latest album.
---
Latest Videos
---
Ticket Pricing*
Price Level 1 - Orchestra, Terrace & Dress Circle
$40
Price Level 2 - Upper Circle
$37
Price Level 3 - Gallery
$34
*There is a limit of 8 tickets per customer.
Prices listed do not include service charges.
Find Tickets
On Sale Now!
---
---
---
Artist Links
► Website
► Instagram
► Twitter
► Facebook
► Spotify
► Apple Music
► YouTube

---
Latest Album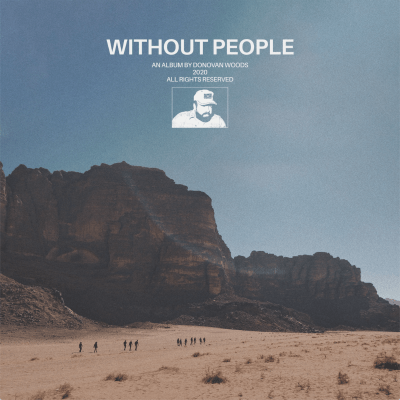 Without People (2020)