The Thelma Johannes O'Neill Memorial Concert
Featuring Annual Concerto Competition Winners (String & Voice)
Sunday, May 1 at 2pm
Francis Winspear Centre for Music
Conductor: Michael Massey
Intermediate Orchestra
Symphony No. 88 / Haydn
1. Adagio - Allegro
Violin Concerto No. 1 in D, Op. 6 / Paganini
1. Allegro maestosoSoloist: Elina Yuma
Suite Pastoral / Chabrier
2. Danse Villageoise

Senior Orchestra
Concerto for Cello and Orchestra / LutoslawskiSoloist: Sointu Aalto
1. Introduction
2. Four Episodes
3. Cantilena
4. Finale
Je veux vivre (Romeo and Juliette) / Gounod
Caro Nome (Rigoletto) / VerdiSoloist: Glynnis McCrostie
Symphony No. 9 in E minor, Op. 95: From the New World / Dvorak*
1. Adagio – Allegro molto
2. Largo
3. Molto vivace
4. Allegro con fuoco

*Performed by the EYO on their first international tour to participate in the International Festival of Youth Orchestras in Lausanne, Switzerland,1972.
---
Featured artists:
Conductor & EYO Music Director, Michael Massey
Soloist, Elina Yuma, Winner of the 40th Annual NACC (Intermediate Strings)
Soloist Sointu Aalto, One of the winners of the 40th Annual NACC (Senior Strings)
Soloist Glynnis McCrostie, Winner of the 39th Annual NACC (Voice)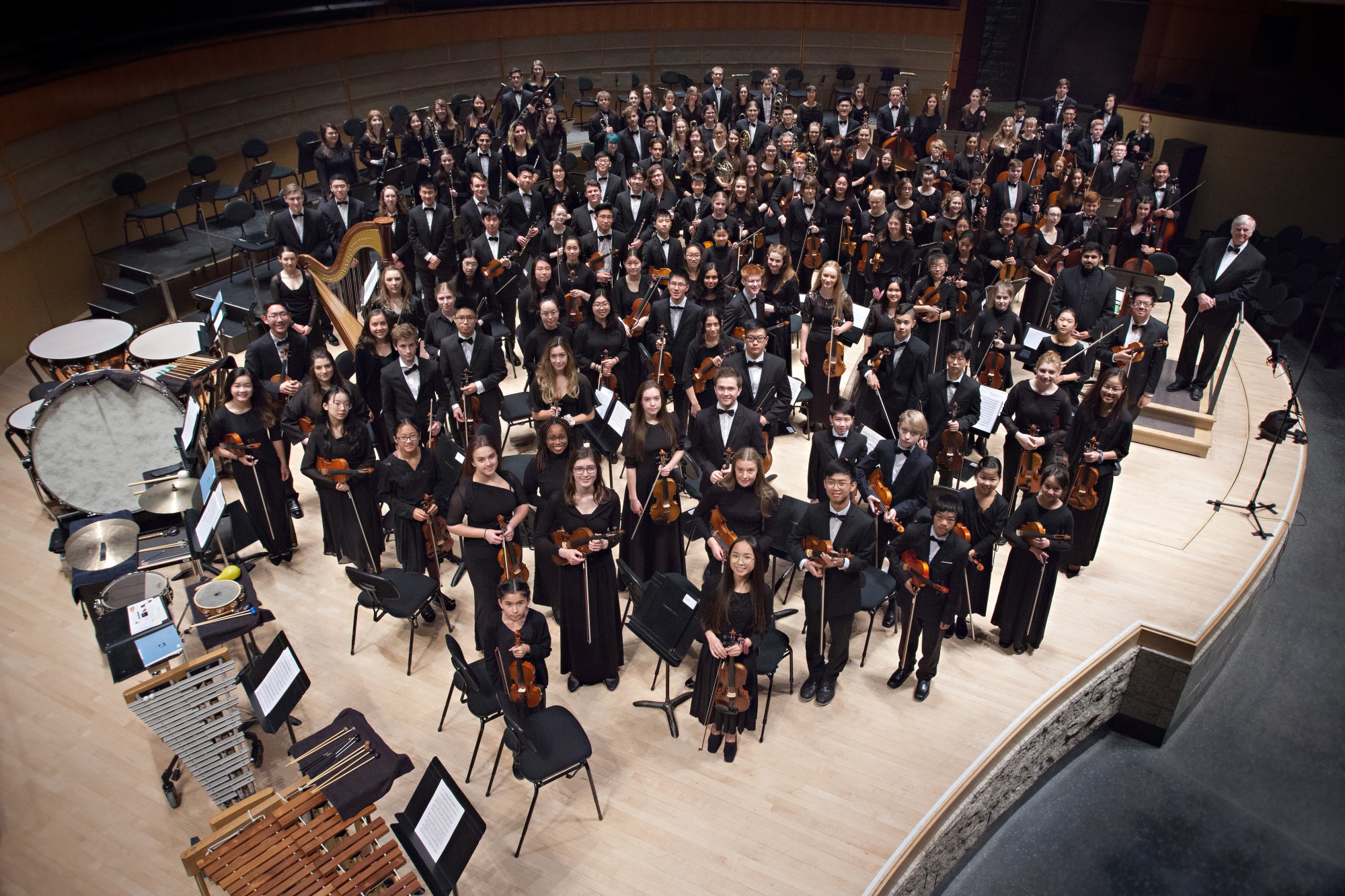 The Edmonton Youth Orchestra Association, founded in 1952, supports the nationally renowned Edmonton Senior Orchestra and the Edmonton Intermediate Orchestra. It is widely regarded as one of the finest youth orchestra programs in Canada annually providing ~150 young musicians from Edmonton and Northern Alberta, the opportunity to develop their orchestral skills, to increase their knowledge and appreciation of music, and to enrich the cultural life of the community through concerts and benefit performances. Edmonton Youth Orchestra members are all motivated students who share a love of music.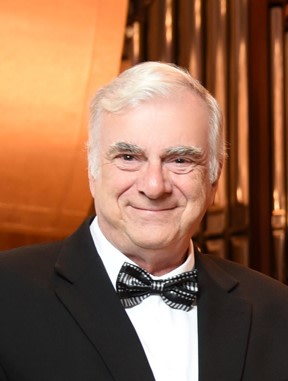 Michael Massey has been conductor of the EYO since 1977. He has inspired thousands of young musicians through the Edmonton Youth Orchestra program and countless others through musical performance. Michael is an accomplished and versatile musician: he is a pianist, a conductor, an orchestrator, a composer, and a teacher — but most of all, he is a mentor and role model for young musicians. In 2002 Michael was inducted into Edmonton's Cultural Hall of Fame as an Artist-Builder, and awarded the Queen Elizabeth II Golden Jubilee Medal. In 2016, for his long service to the Province, he was awarded the Alberta Order of Excellence - the highest honour the Province of Alberta can bestow on a citizen. In 2017 he received the Lifetime Achievement in the Arts Award from the City of St. Albert's "Mayor's Celebration of the Arts." In 2019 Michael became the Honorary Patron of the St. Albert Rotary Music Festival and in 2020 received the Alberta Music Education Foundation Recognition Award.
Soloists: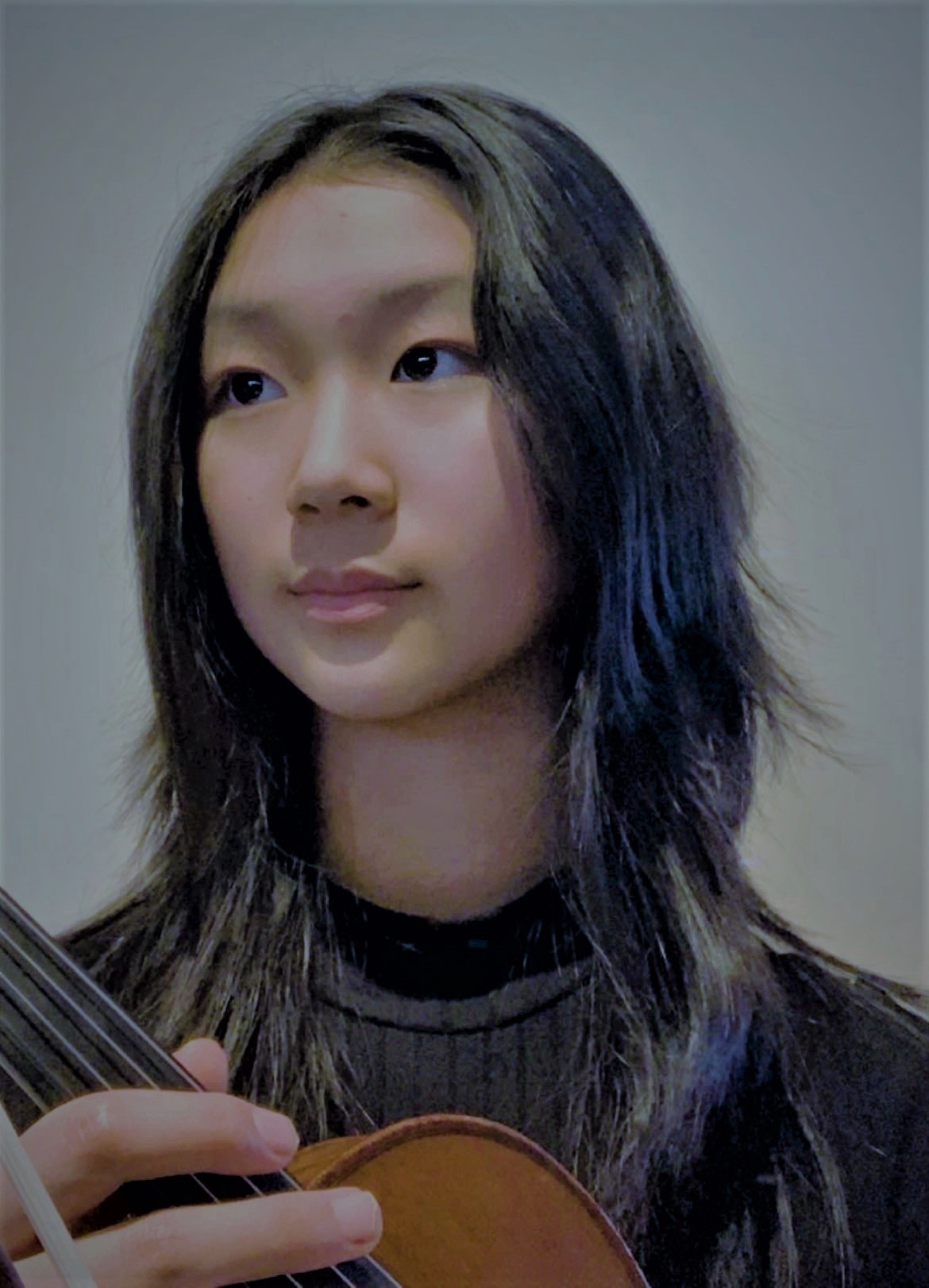 Elina Yuma: Elina was born in 2007 and has been playing the violin for 10 years. She participates in the local music festival regularly and has received numerous scholarships. She also received 2nd place at the Canadian Music Competition National Finals in 2019. Elina was part of the Young Artist Program in Ottawa and the Sounding Point Academy program in Los Angeles, as well as the Valhalla Summer Music program in B.C. She has been the concertmaster of the Edmonton Intermediate Youth Orchestra and a student at the Mount Royal University Music Academy in Calgary for the last three years. She has had masterclasses and lessons with world renowned violinists such as Pinchas Zukerman, Jessica Linnebach, Ivan Zenaty, Gerardo Ribeiro, Tong Wei Dong, Ian Swesen, Martin Beaver and Axel Strauss. Elina enjoys chamber music and was one of 40 young musicians across Canada who made a chamber recording aired on CBC NEWS in 2020 which inspired many others. Currently, Elina studies violin with Robert Uchida. Besides music, Elina enjoys horseback riding, badminton, figure skating, and art.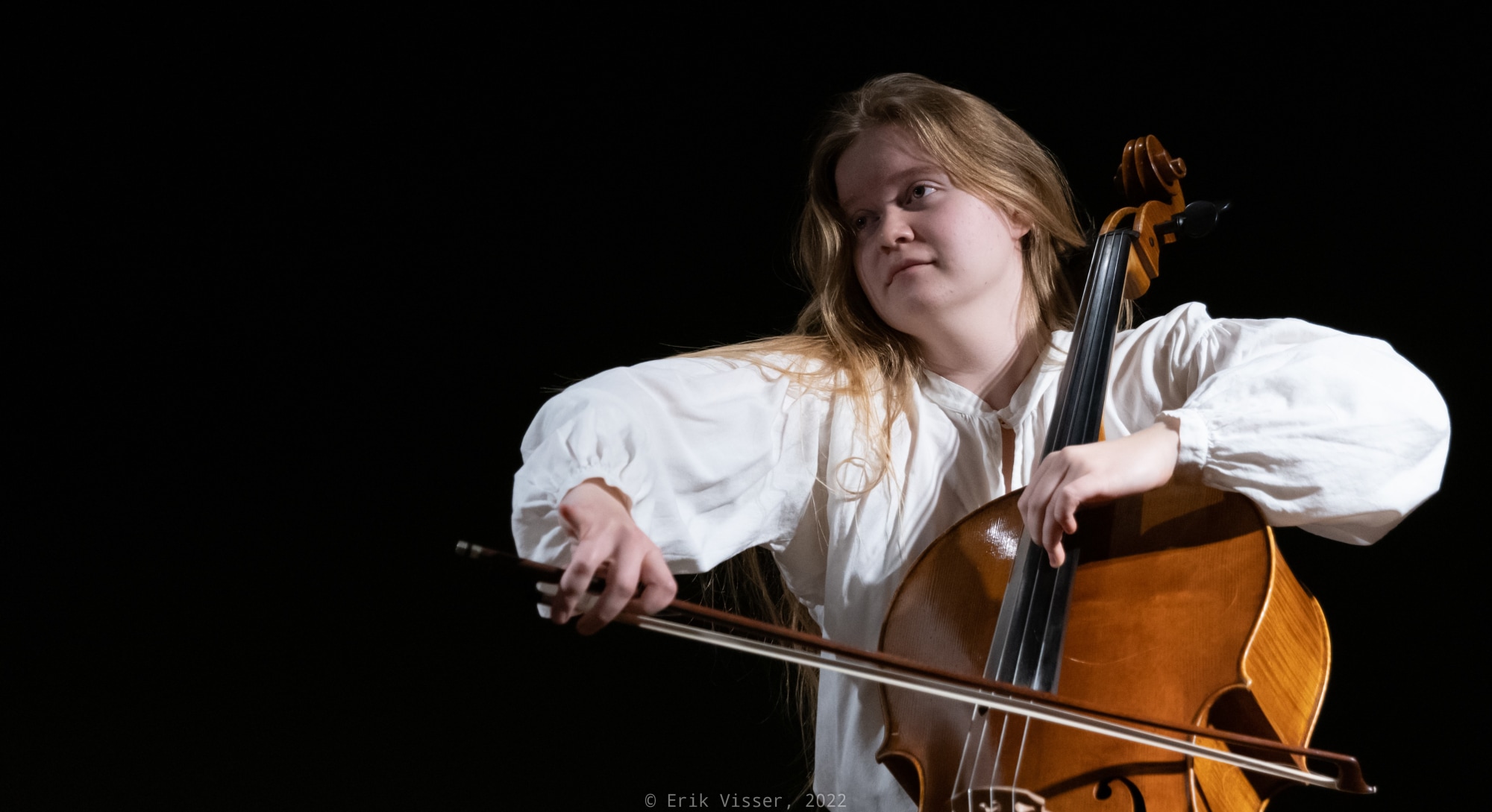 Sointu Aalto is a cellist, composer, and high school student currently based in Treaty 6 territory, who is interested in the connections between mathematics, science, art, and philosophy. Their original music has been presented by MATA Jr Festival/Bergamot Quartet, New Music Edmonton, Continuum Contemporary Music, Alkali Collective, and others. She plays cello with the Jams Quartet, River City Chamber Orchestra, Edmonton Youth Orchestra.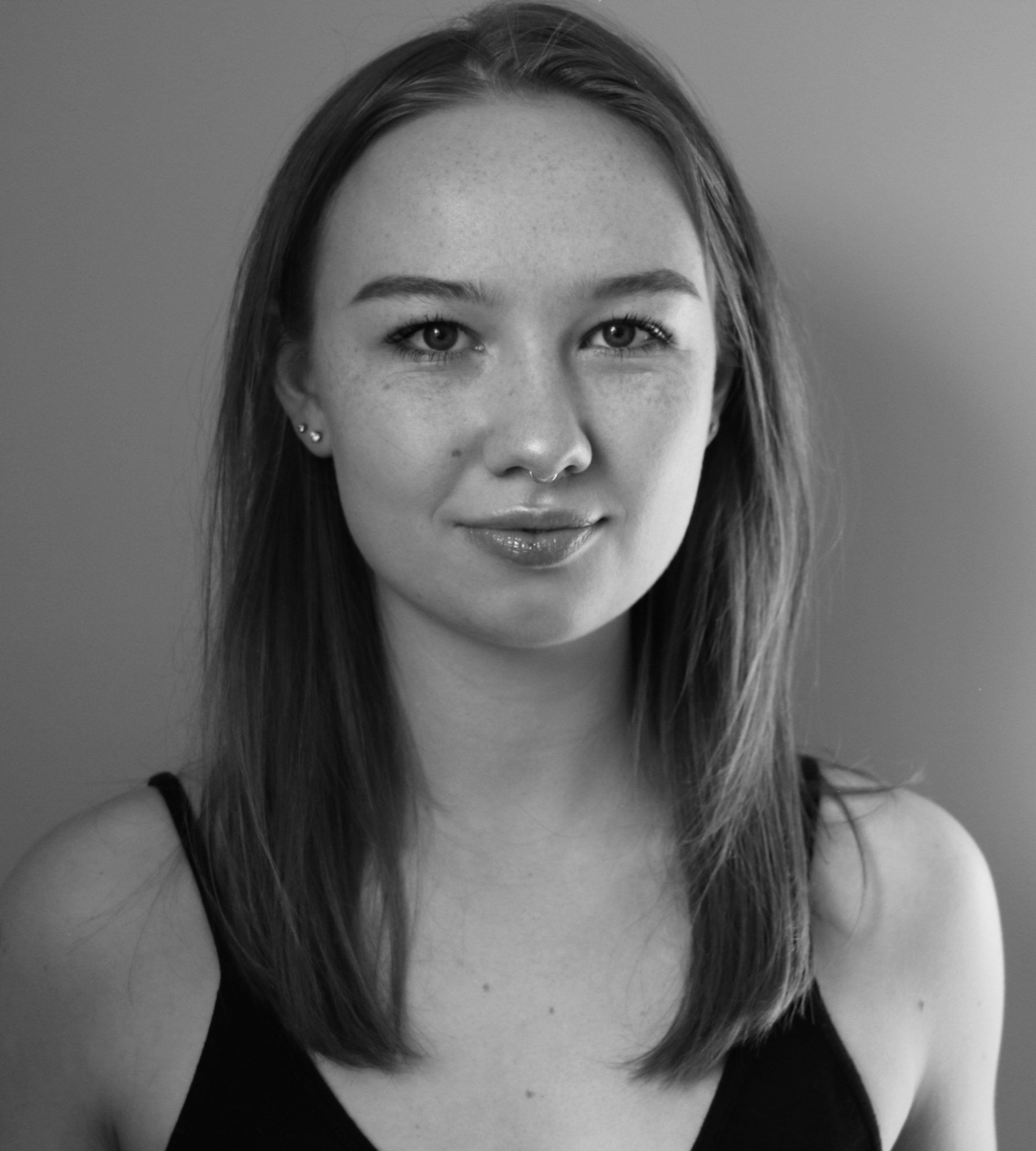 Glynnis McCrostie is in her fourth year at the University of Alberta taking Radiation Therapy. She has been studying classical voice as a lyric soprano/coloratura for eight years, the last five with Elizabeth Raycroft. In 2019, she sang the role of Queen of the Night in the University of Alberta Opera Workshop's production of The Magic Flute, as well as finishing first in the ARMTA provincial voice competition and representing Alberta at the CFMTA national's competition. In 2017 at Archbishop Macdonald High School, Glynnis was awarded the Laurier Picard/ Claire McGinn award for music contributions and the Cappies award for best female vocalist for her performance as the lead role, Kate, in Cole Porter's "Kiss me Kate". Glynnis has also competed in the Edmonton Kiwanis Festival and was twice nominated to represent Edmonton in provincial finals. Glynnis hopes to continue to sing and balance her passion for music and healthcare moving forward.
---
Seating & Pricing:
This performance has general admission seating with main floor seating reserved for patrons who are comfortable with no physical distancing between seats.
The Dress Circle and Upper Circle levels will be reserved for those who wish to be more distanced.

This event follows Winspear Centre Health and Safety Protocols.
Tickets available at TIX on The Square 780-420-1757 / tixonthesquare.ca
---
---
Seating
Full capacity on main floor
Reduced capacity on other levels
---
Child Policy
Children under 3 will be admitted free of charge Viewing Room.
They will not be admitted into the main chamber.
Adults and children 3 yrs. and older will need the usual concert ticket in the viewing room.
---
Social Media