Holiday Gift Guide
Just Released
The perfect gift idea just in time for the holidays! Get tickets for the Harry Potter, Vivaldi, or Thorgy fan in your life!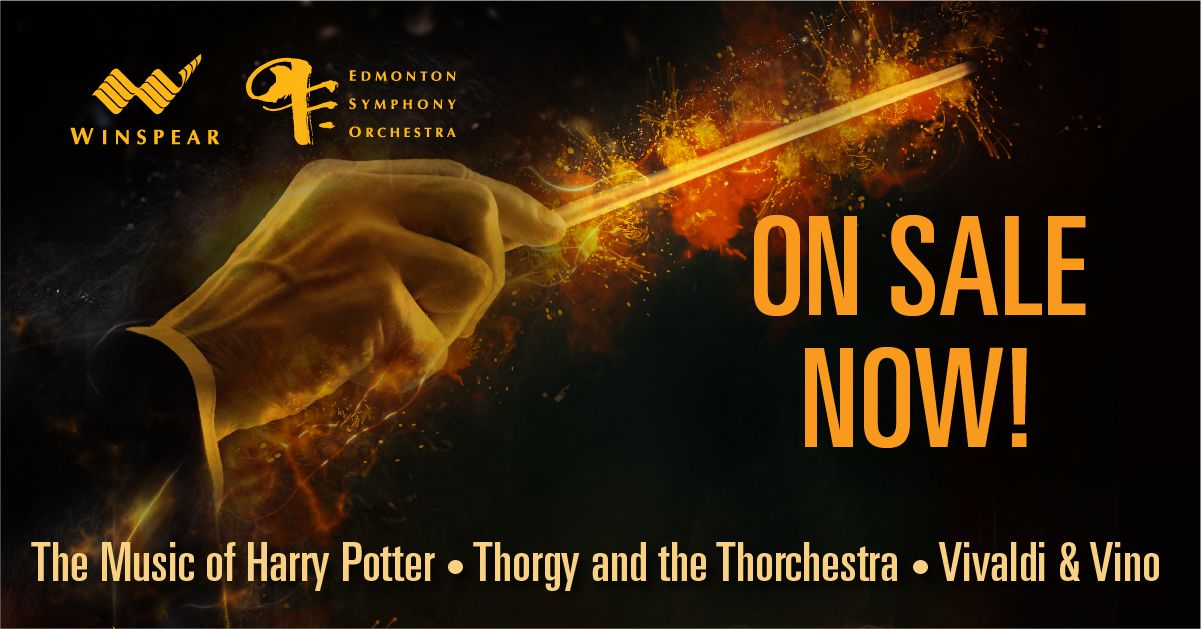 VIVALDI & VINO - Led by Robert Uchida
MONDAY, MAY 6, 2019 7:30PM
Find Tickets
THORGY AND THE THORCHESTRA - Conducted by Daniel Bartholomew-Poyser
SUNDAY, JUNE 9, 2019 7:30PM
Find Tickets
Give the gift of music
If your loved one is the person who has a hard time choosing between Beethoven and Simon and Garfunkel, Compose Your Own vouchers are the perfect gift! Choose the artists and music you want. When you purchase 6, you will receive 2 FREE during this holiday season.
Call Winspear Centre Guest Services 780-428-1414 to purchase your gift today.
Contact Us
Stocking Stuffers
Stuff your stockings with the joy of music! 3-Concerts packages for only $99.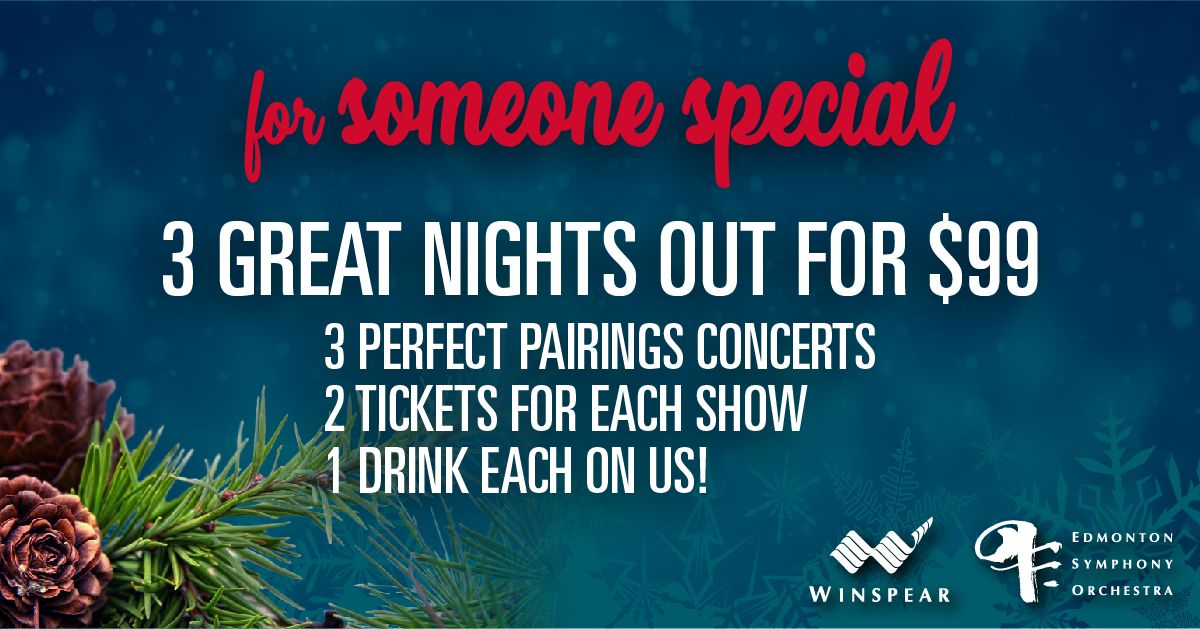 Get 3 Perfect Pairing concerts for your perfect someone. Beautiful melodies and complimentary drinks are on us.
Buy Now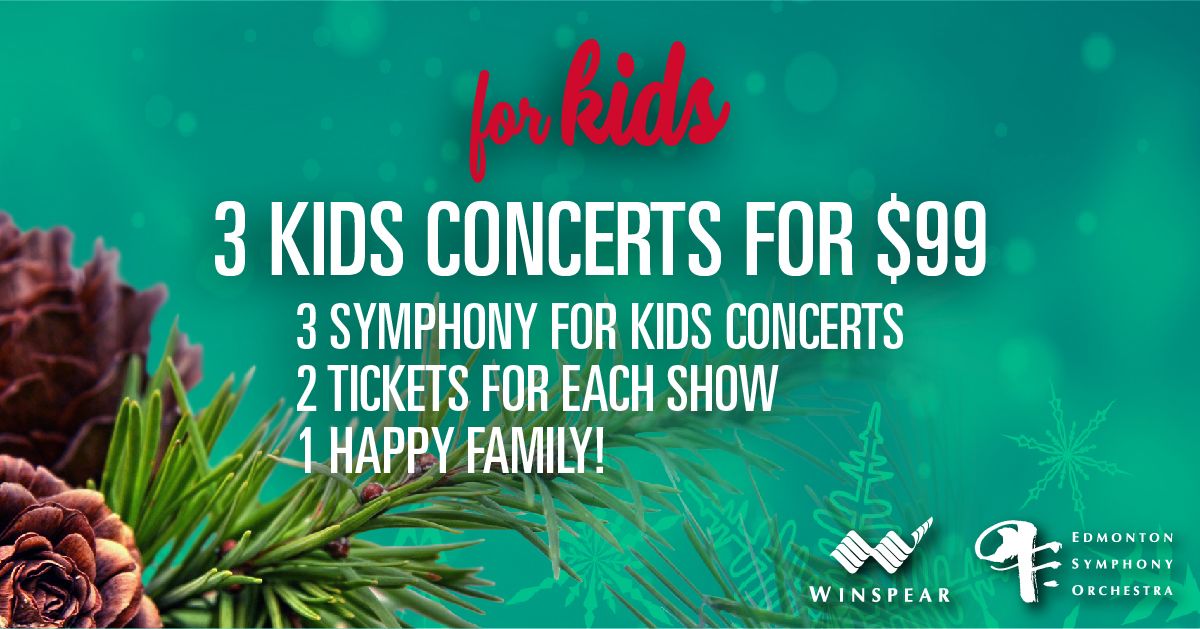 Gift the magic of live music to the little ones. 3 Symphony For Kids concerts for you and your child. Fun and educational concerts your whole family will love!
Buy Now
Make A Donation In Someone's Name
The Edmonton Symphony Orchestra and the Winspear Centre are donor-supported community organizations, funded by individuals just like you. Your generous gifts each year ensure music is alive and flourishing in our community through initiatives such as the Tommy Banks Centre.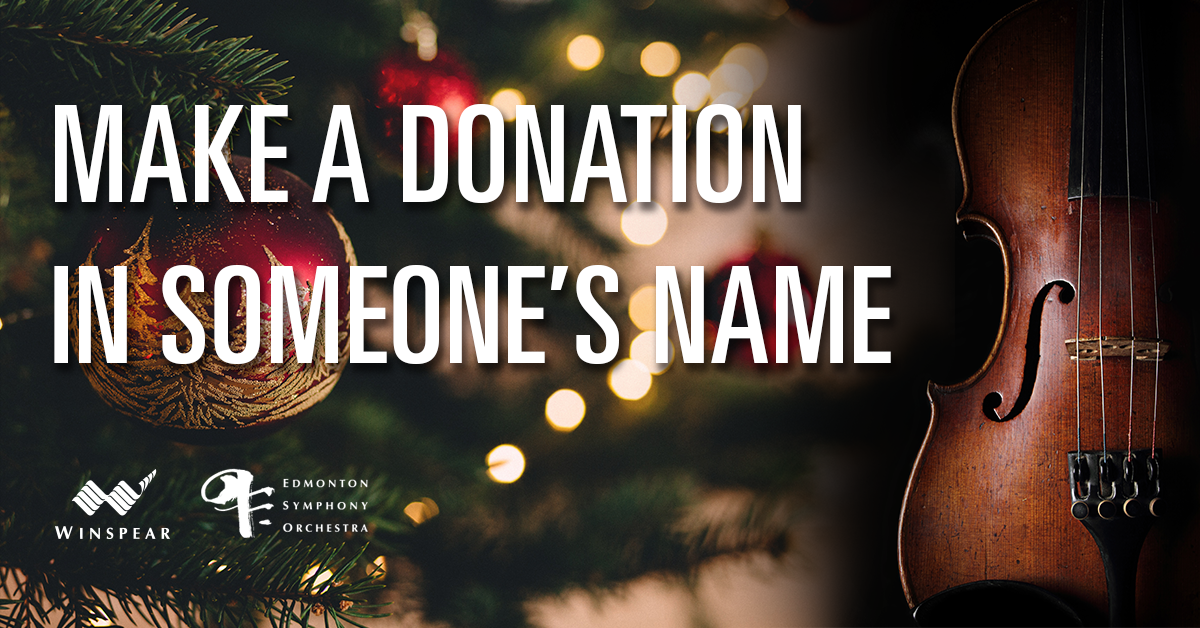 Make a donation as a gift in someone's name or in their loving memory.
Donate Today