The Birthday Club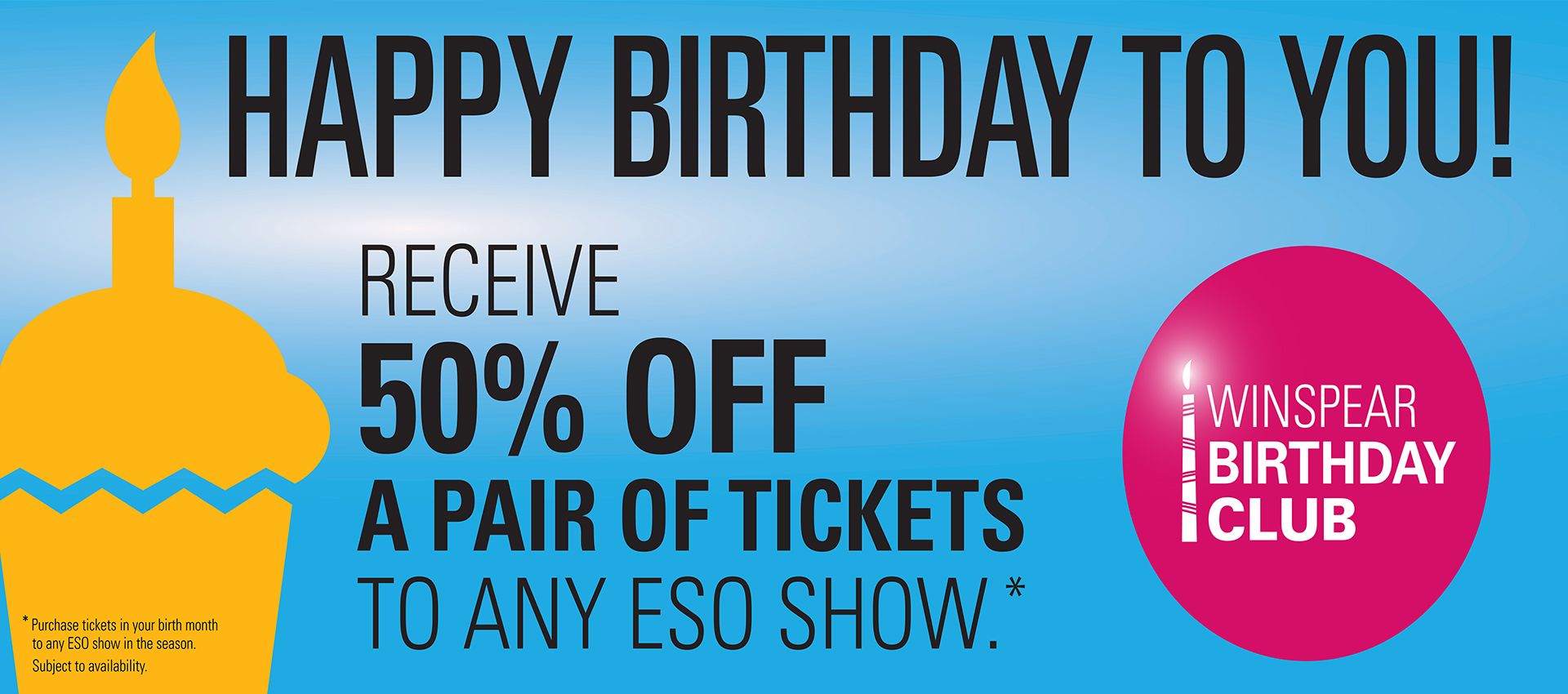 When you sign up for the club, you will get an email in the month of your birth letting you know how to access two half-off tickets to any ESO show!
Sign up today!
Note: You will be redirected to log in to your Winspear Centre account in order to sign up.


Please note: If your birthday is in June, July, or August, your discount will get you access to the next ESO season starting in mid-August.
Terms and Conditions:
• Tickets must be purchased in your birth month to any ESO show before June 30th.
• Cannot be combined with any other offer
• Offer may be used on a pair of tickets and the 50% off discount will be taken from the standard adult price on a single ticket
• Service charges apply
• Apply promo code when selecting tickets. Discount applied at cart
• Must be over 18 years old to sign up
• One sign-up allowed per email address
• Two sign-ups allowed per household address
• June, July and August birthdays won't miss out! Our season ends on June 30th, so for our June, July and August birthdays, you are able buy tickets to the next season (when single tickets go on sale in Late August). This will be indicated on your email as to the exact date and a reminder will be sent.
• Some concerts and some seatings are not eligible for this offer