ESO Assistant Conductor Cosette Justo Valdés leads your orchestra through a few Hollywood film favourites from our sold-out (but postponed) That's Entertainment concert, originally scheduled for November 2020.
Purchase Information
That's Entertainment! video release is available without an ESO Virtual Stage subscription.
$25 per household • Available for unlimited watching until June 30th, 2021.

Purchase That's Entertainment!
Part of the ESO Virtual Stage subscription
This exciting digital subscription featuring new, exclusive virtual content from the Edmonton Symphony Orchestra. Watch the ESO perform from the comfort of your own home at any time – with ESO Virtual Stage, you have the freedom to watch your ESO whenever you want.
Learn More
Purchase Now
Subscription includes That's Entertainment! and all other Virtual Stage releases
---
More Information
Program
ARLEN / HARBURG - Over the Rainbow
(from The Wizard of Oz)
(Arr Carson Rothrock)
CATHY ELLIOTT - Love at First Sight
(from Fireweeds)
(Arr Lucas Waldin)
GEORGE COHAN - Give My Regards To Broadway
(Arr Lucas Waldin)
Click a button below to open

Edmonton Symphony Orchestra
Conducted by Cosette Justo Valdés
Violin I
Eric Buchmann
Aiyana Anderson-Howatt
Ewald Cheung
Joanna Ciapka-Sangster
Anna Kozak
Violin II
Susan Flook
Yue Deng
Zoë Sellers
Murray Vaasjo
Viola
Ethan Filner
Rhonda Henshaw
Stefan Jungkind
Cello
Ronda Metszies
Derek Gomez
Victor Pipkin
Bass
Doug Ohashi
Rob Aldridge
Flute
Elizabeth Koch
Oboe
June Kim
Clarinet
Julianne Scott
David Quinn
Bassoon
Bianca Chambul
Horn
Megan Evans
Donald Plumb
Trumpet
Robin Doyon
Frederic Payant
Trombone
Kathryn Macintosh
Bass Trombone
Tyler Cairns
Timpani
Barry Nemish
Percussion
Brian Thurgood
Piano
Jeremy Spurgeon

Over the Rainbow (arr. Rothrock)
Harold Arlen / E.Y. "Yip" Harburg
(Arlen b. Buffalo, NY, 1905 / d. New York, 1986)
(Harburg b. New York, 1896 / d. Los Angeles, 1981)

In 1939, the film The Wizard of Oz was released. It was box office gold; it is widely considered one of the classic films in American cinema, and one of the greatest movie musicals. It was nominated for six Academy Awards – yet only its music won. That's what happens when your movie comes out the same year as Gone With the Wind.

But the music is absolutely worth celebrating. Herbert Stothart's score beat out Max Steiner's impressive Gone With the Wind music. And "Over the Rainbow," sung by a 16-year-old Judy Garland, won the Oscar for Best Original Song.

But it almost didn't make it into the film. Louis B. Mayer (the second "M" in MGM) thought it slowed down the film early on, and wanted it cut. It took many of the film's staff, including director Victor Fleming, to convince Mayer to leave it in. Since then, the song has collected numerous distinctions, including being enshrined in the National Recording Registry by the Library of Congress as music that is "culturally, historically, or artistically significant." Both the Recording Industry Association of America and the National Endowment for the Arts have placed it number one on their Songs of the Century list, and the American Film Institute named it the best song on their top 100 Songs from the Movies list.

A little more movie trivia: "Over the Rainbow" is sung by Garland (in the role of Dorothy) early in the movie, during the black and white segment when she is still in Kansas, dreaming of a magical, faraway place. The film begins and ends in black and white, and those scenes were not, in fact, directed by Victor Fleming. While he directed much of the film, he was not able to do so for those scenes, so King Vidor directed those. Fleming, you see, had been called away to direct another MGM picture – Gone With the Wind. It won eight Oscars, including Best Picture, beating out The Wizard of Oz in all but the music categories.


Love at First Sight (arr. Waldin)
Cathy Elliot
(b. Québec, 1957 / d. nr Essa Township, Ontario, 2017)

Cathy Elliot was a Mi'kmaq playwright, composer, actor, and activist. A member of the Sipekne'katik First Nation in Nova Scotia, Elliot devoted much of her career to shine a spotlight on the culture – and the experiences – of Canadian First Nations, a calling which took her across Canada. Her life was tragically cut short when she was struck by a vehicle as she walked along a highway near Essa Township in Ontario in October 2017. Her final performances had been in the musical Children of God, about the residential school system, which she performed at the National Arts Centre.

One of her major works was The Talking Stick, a musical she wrote in 2011 as a commission from the Charlottetown Festival in P.E.I., and which was performed entirely by indigenous youth. It was subsequently presented in a concert version at the Halifax Truth and Reconciliation gathering that same year. The song "Love at First Sight" is from that musical.


Give My Regards to Broadway (arr. Waldin)
George M. Cohan
(b. Providence, RI, 1878 / d. New York, 1942)

George M. Cohan did a little of everything in show business in the early 20th century. He wrote songs, he wrote lyrics, he acted, danced, sang – and was even a producer and playwright. Once called "the man who owns Broadway," his legacy now relies on a few classic songs from what can be called The American Songbook: "Yankee Doodle Dandy," "Over There," "You're a Grand Old Flag," and "Give My Regards to Broadway." He was immortalized when James Cagney stepped away from his gangster roles in movies to play Cohan in the biopic Yankee Doodle Dandy, released they year Cohan died. Cagney won the Best Actor Oscar for his portrayal.

"Give My Regards to Broadway" is an early Cohan tune, written for the musical play Little Johnny Jones, which opened in 1904, when Cohan was 26 years old. It has likely been recorded hundreds of times, and in 1999, National Public Radio included the song in the "NPR 100," in which NPR's music editors sought to compile the one hundred most important American musical works of the 20th century. The words everyone knows to the song is its chorus; there are two verses as well.

Program notes © 2021 by D.T. Baker

ESO Virtual Stage
► Subscription Overview
► FAQ
► Video Technical Guide


Box Office
Please email box.office@winspearcentre.com for ESO Virtual Stage assistance.


Thank You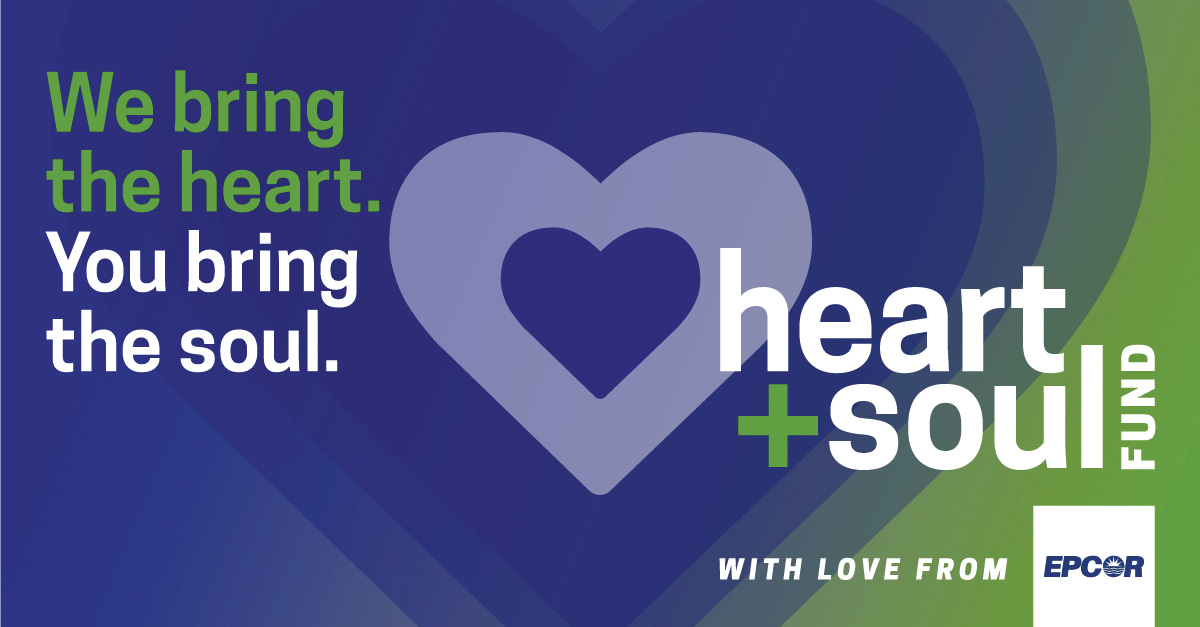 The ESO Virtual Stage is proudly supported by the
Epcor Heart + Soul Fund.