Culture Days
Join us for music performances, dance presentations and workshops, in a variety of traditional styles. Get a look behind the scenes with tours of your beautiful Winspear Centre for Music. Come for the events of your choice, or enjoy the entire two days of family friendly activities.
Alberta Culture Days is about discovering, experiencing and celebrating our unique blend of people and passions, and the importance of culture to a healthy and vibrant province.
All Culture Days Events are Free and Open to the Public


Friday, September 28
Farhad Khosravi Ensemble
11:15am – 12:15pm
Lobby – Main Floor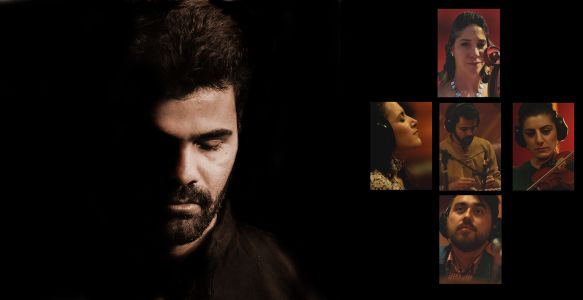 To kick of our Culture Days Weekend, Edmonton Music Award nominee, composer, and performer Farhad Khosravi will perform his debut album titled "Sleeping in Sorrow" on santur (Persian dulcimer) accompanied by vocalist Roya Yazdanmehr, ESO violinist Neda Yamach, cellist Amy Nicholson, and Daniel Stadnicki on percussion. The album is about the struggles and challenges that the victims of child labour go through. The majority of the album is originally composed and arranged in the genre of Persian classical and world music with an inclination towards contemporary Persian music.

http://www.farhadkhosravi.com/


Winspear Completion Project Presentation
12:15pm – 12:30pm
Lobby – Main Floor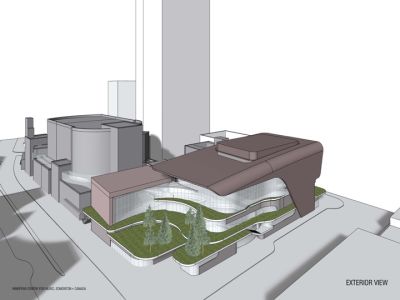 Bi-Lingual Winspear Tour (Jeffory)
12:30pm – 1:30pm
Start @ Lobby – Main Floor (Donor Wall)
Join us for engaging backstage tours of Edmonton's distinguished concert hall. Learn the fascinating details embedded in its walls, and hear the majesty of the Davis Concert Organ – the largest of its kind in Canada. In order to ensure an educational and enjoyable experience for all, our tours are designed for audiences of all ages. Friday afternoon's tour will be presented in Canada's two official languages.


Mozart & Bruckner
8:00pm – 10:00pm
Concert Hall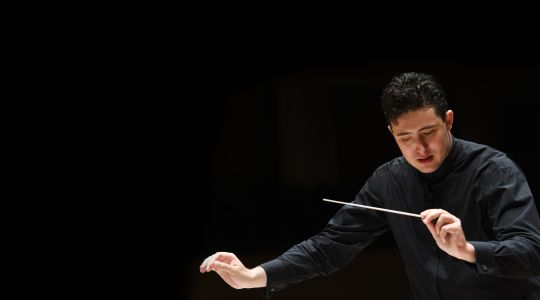 Mozart's final concerto, Bruckner's final symphony—works inspired by the unexpected and the divine. James Campbell, our clarinet soloist is from Leduc—a dear friend of the ESO.

https://www.winspearcentre.com/tickets/events/eso/2018/mozart-and-bruckner/


Saturday, September 29
Building Tour After Completion Presentation
10:00am – 10:15am
Lobby – Main Floor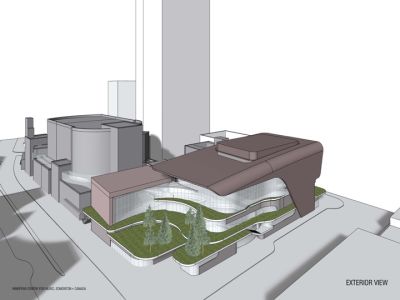 EPL Story Time
10:00am – 11:00am
Concert Hall – Main Floor



Edmonton Public Library story time presentation, located in the Beautiful Winspear Concert Hall space. Enter through the hall doors on the left, in the main floor lobby.


Long & McQuade Instrument Petting Zoo
10:00am – 12:30pm
2nd Floor Lobby



Experienced staff from Long & McQuade and the Edmonton Symphony Orchestra will provide guidance as guests try out a variety of musical instruments – from the trumpet to the electric guitar and everything in between. No previous musical experience is necessary – whether you're 9 or 99, let's make some music!


La Girandole: Traditional Francophone Dance Workshop
11:00am – 12:00pm
Lobby – Main Floor
Join L'Association La Girandole D'Edmonton for a traditional francophone dance workshop complete with a caller/dancer and live violinist accompaniment! To finish it off, there will be a short 10 minute professional dance duo presentation.

https://www.lagirandole.com/


Dance With Preet: Bhangra Dance
12:15pm – 1:00pm
Lobby – Main Floor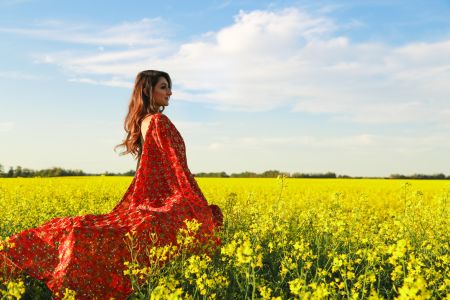 Enjoy and learn some bhangra dance moves to reveal at your next party, wedding, or just at home. This upbeat, festive, Punjabi dance will get you moving.


Davis Concert Organ Tour
1:00pm – 1:30pm
Start @ Lobby – Main Floor (Donor Wall)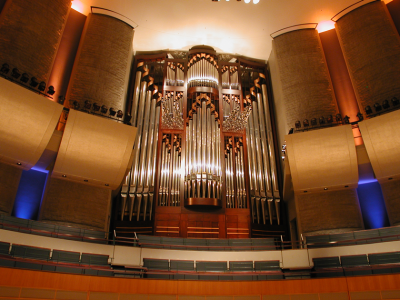 Get a close-up view of the Davis Concert Organ. Launched at a sold-out gala performance on September 14, 2002, the beautiful creation in wood and metal was built by Orgues Létourneau Limitée of St. Hyacinthe, Québec. It features 96 stops, 122 ranks, and 6,551 pipes – a stunning aural as well as visual delight.

https://www.winspearcentre.com/about/about-winspear/davis-concert-organ/


'Fall Sound Carpet' Celebration
1:00pm – 3:00pm
Founders Room
Create a beautiful sound carpet to celebrate the sounds of fall using an array of instruments and found sounds. A new sound carpet is created every 15 minutes.
1:00 | 1:15 | 1:30 | 1:45 | 2:00 | 2:15 | 2:30 | 2:45


Edmonton School of Ballet Performance & Workshop
1:30pm – 2:00pm
Lobby – Main Floor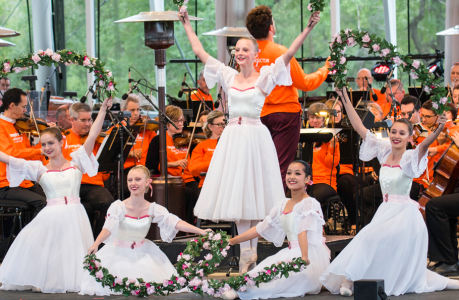 Come see the students of the Edmonton School of Ballet dance presentation and join in on the fun for a quick creative dance workshop to get your limbs moving!

http://esbdance.com/


Ballet Edmonton
2:00pm – 3:00pm
Lobby – Main Floor
Experience a Ballet Edmonton Pas de Deux performance up close, and stay afterwards for an all-ages barre class workshop.

https://balletedmonton.ca/


Mozart & Bruckner
8:00pm – 10:00pm
Concert Hall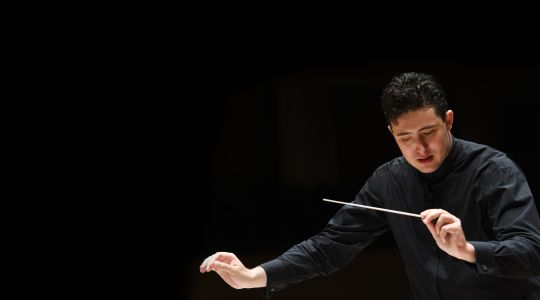 Mozart's final concerto, Bruckner's final symphony—works inspired by the unexpected and the divine. James Campbell, our clarinet soloist is from Leduc—a dear friend of the ESO.

https://www.winspearcentre.com/tickets/events/eso/2018/mozart-and-bruckner/


Full Schedule
Friday, September 28
Time
Event
Location
11:15am – 12:15pm
Farhad Khosravi Ensemble
(includes members of the ESO)
Lobby – Main Floor (Donor Wall)
12:15pm – 12:30pm
Building Completion Presentation
Lobby – Main Floor (Donor Wall)
12:30pm – 1:30pm
Bi-Lingual Building Tour
Start @ Lobby – Main Floor (Donor Wall)
7:30pm – 10:00pm
Mozart & Bruckner
Concert Hall
Saturday, September 29
Time
Event
Location
10:00am – 10:15am
Building Completion Presentation
Lobby – Main Floor
10:15am – 11:00am
Family Building Tour
Start @ Lobby – Main Floor (Donor Wall)
10:00am – 11:00am
EPL Story Time
Concert Hall – Main Floor
10:00am – 12:30pm
Long & McQuade Instrument Zoo
2nd Floor Lobby
11:00am – 12:00pm
La Girandole: Traditional Francophone Dance
Performance and Workshop
Lobby – Main Floor
12:15pm – 1:00pm
Dance with Preet: Bhangra Dance
Performance & Workshop
Lobby – Main Floor
1:00pm – 1:30pm
Davis Concert Organ Tour
Start @ Lobby – Main Floor (Donor Wall)
1:00pm – 3:00pm
'Fall Sound Carpet' Celebration
2nd Floor Lobby – Founders Room
1:30pm – 2:00pm
Edmonton School of Ballet: Performance
& Dance Workshop
Lobby – Main Floor
2:00pm – 3:00pm
Ballet Edmonton: Pas de Deux Performance
& Barre Dance Workshop
Lobby – Main Floor
8:00pm – 10:00pm
Mozart & Bruckner
Concert Hall