Catch Crisp Fall Feelings with ESO Viola Clayton Leung
Posted On
October 4, 2019
The colours, smell, and crisp fall air means a new start for school, parents, and our ESO musicians.

 "The fall is like the start of a new calendar year," says Clayton Leung, ESO Viola. "It includes having a fresh approach and setting goals that are attainable for my career and my health, with optimism and excitement. Since my summers are so open and free with room for spontaneous choices, I always enjoy coming back to a regular routine."
This season Clayton is looking forward to playing Mozart's Symphony No. 29 with our Music Director Emeritus and the Masters series.
"Alex Prior will guide us in a very powerful program of romantic music, which will be all new music to me!"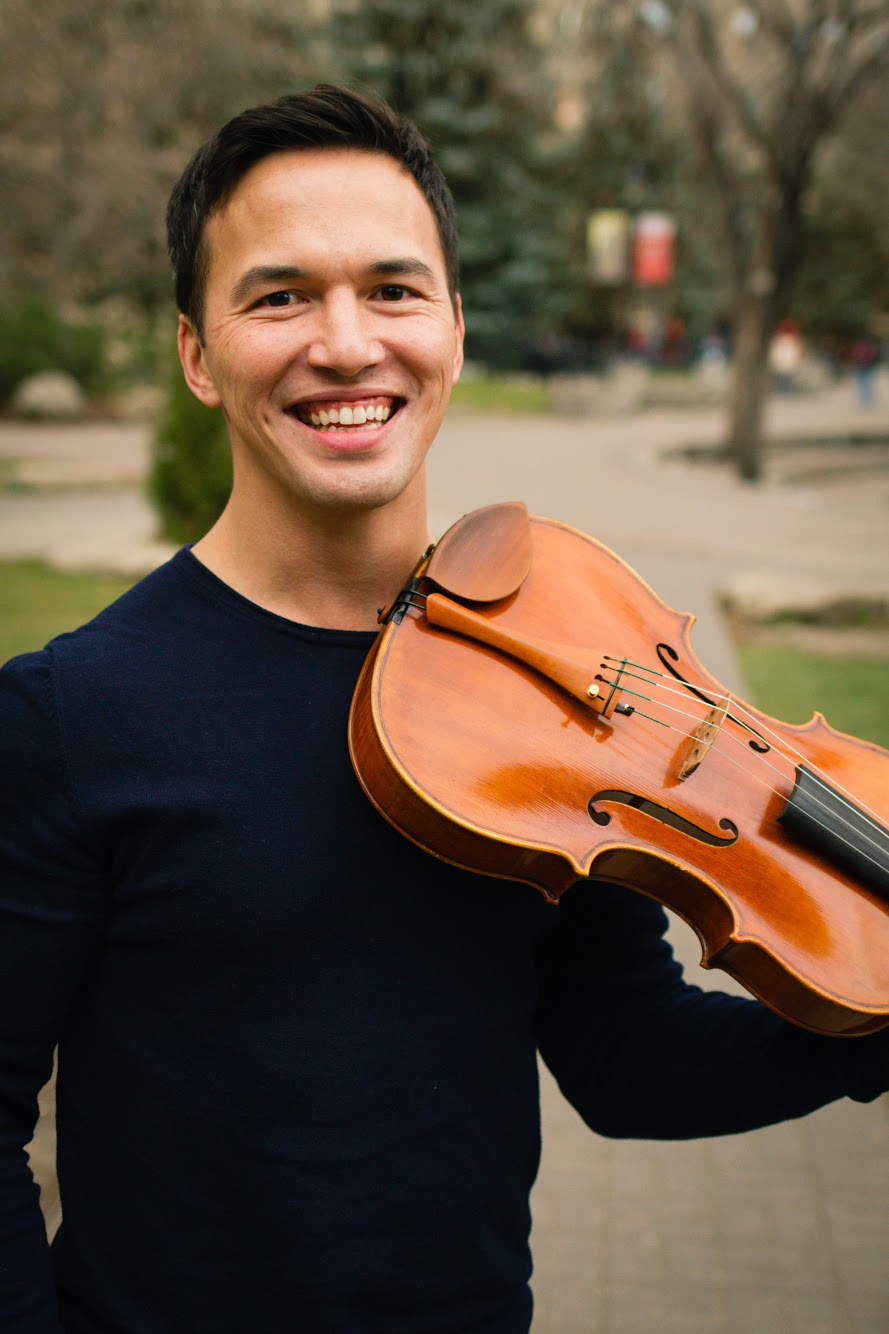 October also triggers a time of family, food, and costumes. For Clayton, Thanksgiving means spending time with friends and enjoying a good meal when he's in Edmonton. This year he plans on visiting his parents in Vancouver which includes a Thanksgiving party and a couple of birthday celebrations.
"I love a good turkey sandwich loaded with cranberry sauce the day after. It really is all about the bread though," says Clayton. "You can't go wrong with cream cheese icing, anywhere on Thanksgiving – including carrot cake. I also really like my mom's scalloped potatoes!"
Hot Tip: Clayton's favorite recipe is beets with honey, apple cider vinegar, dill, goat cheese, and red onion. Although he's usually regimented and puts a priority on fitness, he doesn't like counting calories during the holidays. He considers it bulking.
For many, October means dressing up, carving pumpkins and Halloween fun. For Clayton, Halloween wasn't a tradition when he was growing up, but he does think it's a great excuse to dress up.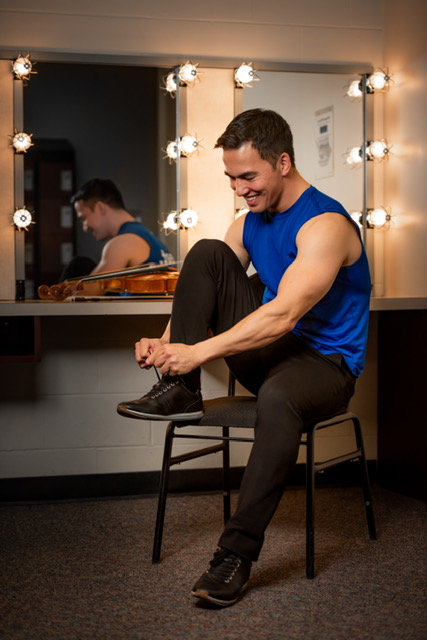 "On occasion, I love dressing up as Marvel or Disney characters," says Clayton. "Over the past few years, I join some friends to hand out candies to children in the neighbourhood. It is quite entertaining to see the variety and creativity that comes out of an event like Halloween."
When he's not active in the local arts scene like Trio de Moda, YEG4, Edmonton Recital Society, and instructing at MacEwan University, he's working out in the gym or outdoors and trying out great restaurants and cafes in Edmonton. Be sure you catch Clayton Leung with the ESO this season!