Posted On
December 17, 2021
Categories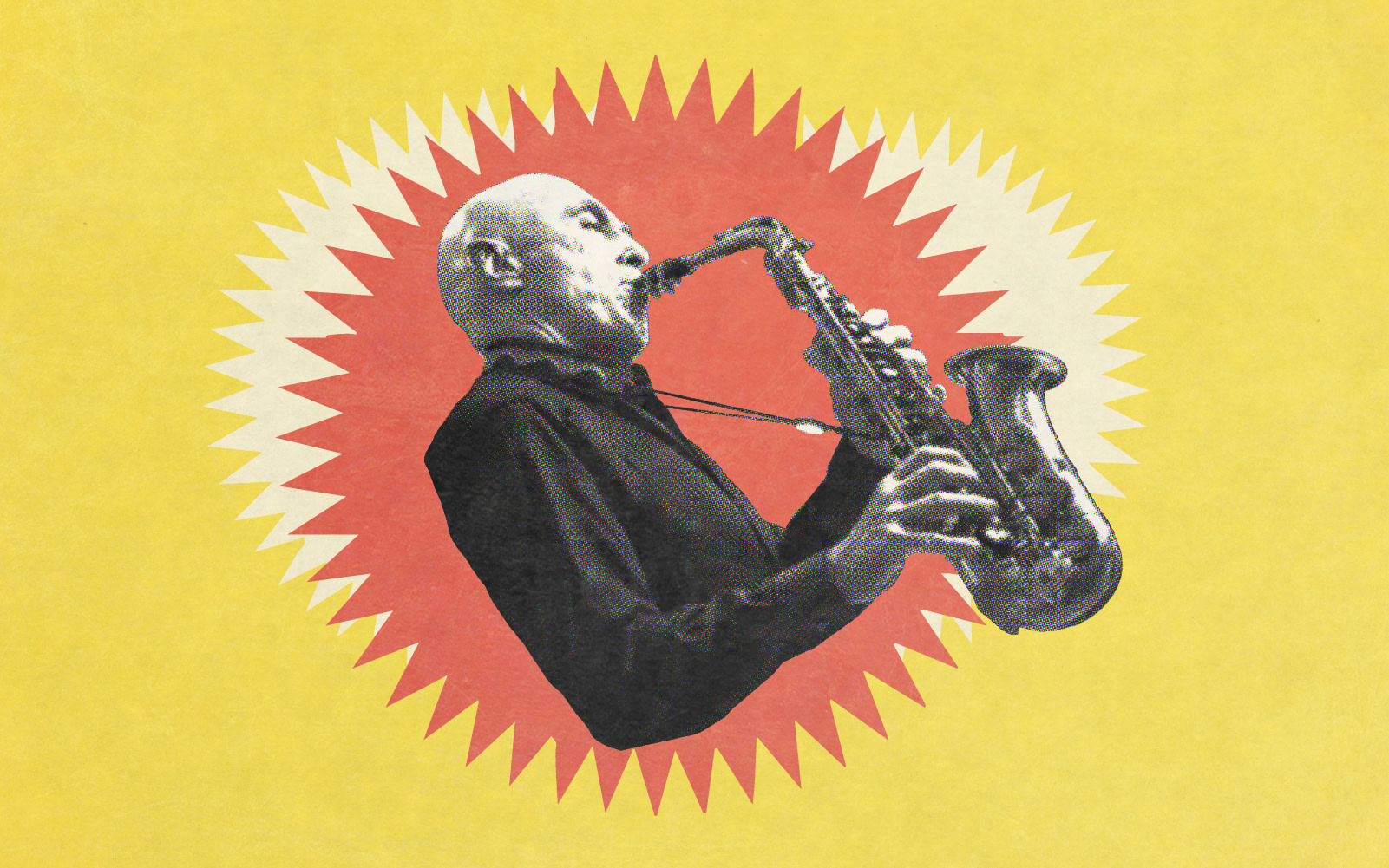 By D.T. Baker, ESO Musicologist
For many Edmontonians, P.J. Perry is jazz. And rightfully so. The polite thing is to call him a veteran of the Edmonton music community – he certainly is that. But he is still an in-demand saxophone soloist and ensemble member, who continues to hone his craft everywhere from local bistros to the pit of Broadway shows.
You're as likely to have caught Perry playing for a musical at the Citadel as you were to see him share the stage with Dizzy Gillespie, Woody Shaw, Michel LeGrand, Pepper Adams, Kenny Wheeler, Tom Harrell, Rob McConnell, Slide Hampton, Herb Spanier, Bobby Shew, Fraser McPherson, Joe LaBarbera, Clarence "Big" Miller, Red Rodney, and his good friend, Tommy Banks. He appears on dozens of recordings, both his own and as part of many other combos.
Jazz grew out of a tradition that emphasizes audience reaction. If they're digging it, keep playing. Jazz relies on improvisation as much as it does in tight ensemble work. It is an ephemeral art form – no one solo will be the same as another, ever.
All of that seems to fly in the face of great orchestral music. With 60 or so musicians on stage – all specialists on their chosen instruments – adherence to the written score is key. That's why the conductor is there, to shape the music, to keep it in lock step, to take the printed music and the composer's vision and bring it to life with as much precision and interpretative beauty as possible.
The marriage of the two musics would seem to be a paradox. And yet some of P.J. Perry's finest performances have come in front of his friends in the Edmonton Symphony Orchestra. One of his ESO programs, performed just after the Winspear Centre opened in 1997, was recorded and released on CD. And, in my opinion, it still has the best version of Earle Hagen's Harlem Nocturne ever recorded.
Of course, all of this build-up is leading somewhere. P.J. Perry will once again join the ESO for a concert next month, kicking off the ESO's 2022 calendar year. The versatile composer/arranger/conductor Allan Gilliland will lead the performances, taking place January 20, 22, and 23. Called "P.J. Perry Plays Charlie Parker with Strings," the title tells you a lot about what to expect.
Charlie "Bird" Parker (1920-1955), though he lived only 35 years, helped revolutionize and modernize American jazz as one of the pioneers of a new form of jazz that would come to be known as bebop. Parker's way with some of the great melodies from the American Songbook had people hearing these old standards in a completely new way – a gift that P.J. Perry has always had as well.
As of the writing of this article, the actual program – what pieces will be played – is still being worked out. It'd be really cool to say that this concert is going to be so jazz that we're even making up the program as we go along. But it actually has everything to do with the embarrassment of riches – the sheer number of songs that Charlie Parker either put his stamp on, or that suit his style, and that P.J. and his combo can perform with the ESO. We have to narrow it down to a manageable size. But names such as Cole Porter, Jerome Kern, Duke Ellington, and the Gershwin brothers are being bandied about, and the musicians of the ESO have always embraced the opportunities they get to demonstrate their versatility.
So, as one more seeming paradox, we can guarantee that cool jazz on a cold night will warm you up nicely.
---
PJ Perry Plays Charlie Parker with Strings
January 20 - 23, 2022
LEARN MORE