The Edmonton Youth Orchestra Association, founded in 1952, supports the nationally renowned Edmonton Senior Orchestra and the Edmonton Intermediate Orchestra. It is widely regarded as one of the finest youth orchestra programs in Canada annually providing ~150 young musicians from Edmonton and Northern Alberta, the opportunity to develop their orchestral skills, to increase their knowledge and appreciation of music, and to enrich the cultural life of the community through concerts and benefit performances. Edmonton Youth Orchestra members are all motivated students who share a love of music.
---
Program to include:
Intermediate Orchestra
Vivaldi "Fanfare" - Concerto in D major
Vivaldi Cello Sonata in E minor
Vivaldi Concerto for 3 flutes in C major
Vivaldi Concerto for 4 violins in E minor
Vivaldi Concerto for 2 oboes in D minor
Vivaldi Sinfonia "Al Santo Sepolcro" in B minor
Saint-Saëns Piano Concerto No. 2 in G minor

Senior Orchestra
Beethoven Fidelio Overture
Vaughan Williams Fantasia on Greensleeves
Liszt Piano Concerto No. 1 in E-flat major

Program subject to change.
---
Artists:
Michael Massey
, Music Director and Conductor
Adam Wenzel
, winner of the 41st annual NACC, Intermediate Piano
Evan Yin
, winner of the 41st annual NACC, Senior Piano
---
Pricing:
| Price Level | Ticket Price |
| --- | --- |
| Adult | $15.00 |
| Student / Senior | $10.00 |
Tickets available at TIX on The Square 780.420.1757 / tixonthesquare.ca or at the door
Children under 3 will be admitted free of charge Viewing Room. They will not be admitted into the main chamber. Adults and children 3 and older will need the usual concert ticket in the viewing room.
---
About Artists: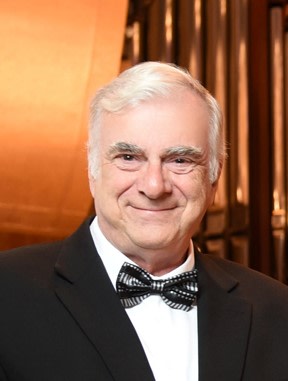 Michael Massey
Michael Massey has been conductor of the EYO since 1977. He has inspired thousands of young musicians through the Edmonton Youth Orchestra program and countless others through musical performance. Michael is an accomplished and versatile musician: he is a pianist, a conductor, an orchestrator, a composer, and a teacher — but most of all, he is a mentor and role model for young musicians. In 2002 Michael was inducted into Edmonton's Cultural Hall of Fame as an Artist-Builder, and awarded the Queen Elizabeth II Golden Jubilee Medal. In 2016, for his long service to the Province, he was awarded the Alberta Order of Excellence - the highest honour the Province of Alberta can bestow on a citizen. In 2017 he received the Lifetime Achievement in the Arts Award from the City of St. Albert's "Mayor's Celebration of the Arts." In 2019 Michael became the Honorary Patron of the St. Albert Rotary Music Festival and in 2020 received the Alberta Music Education Foundation Recognition Award. December 2022 Michael Massey was appointed to the Order of Canada for his "consummate dedication to youth orchestras and for his transformational mentorship of generations of Canadian musicians".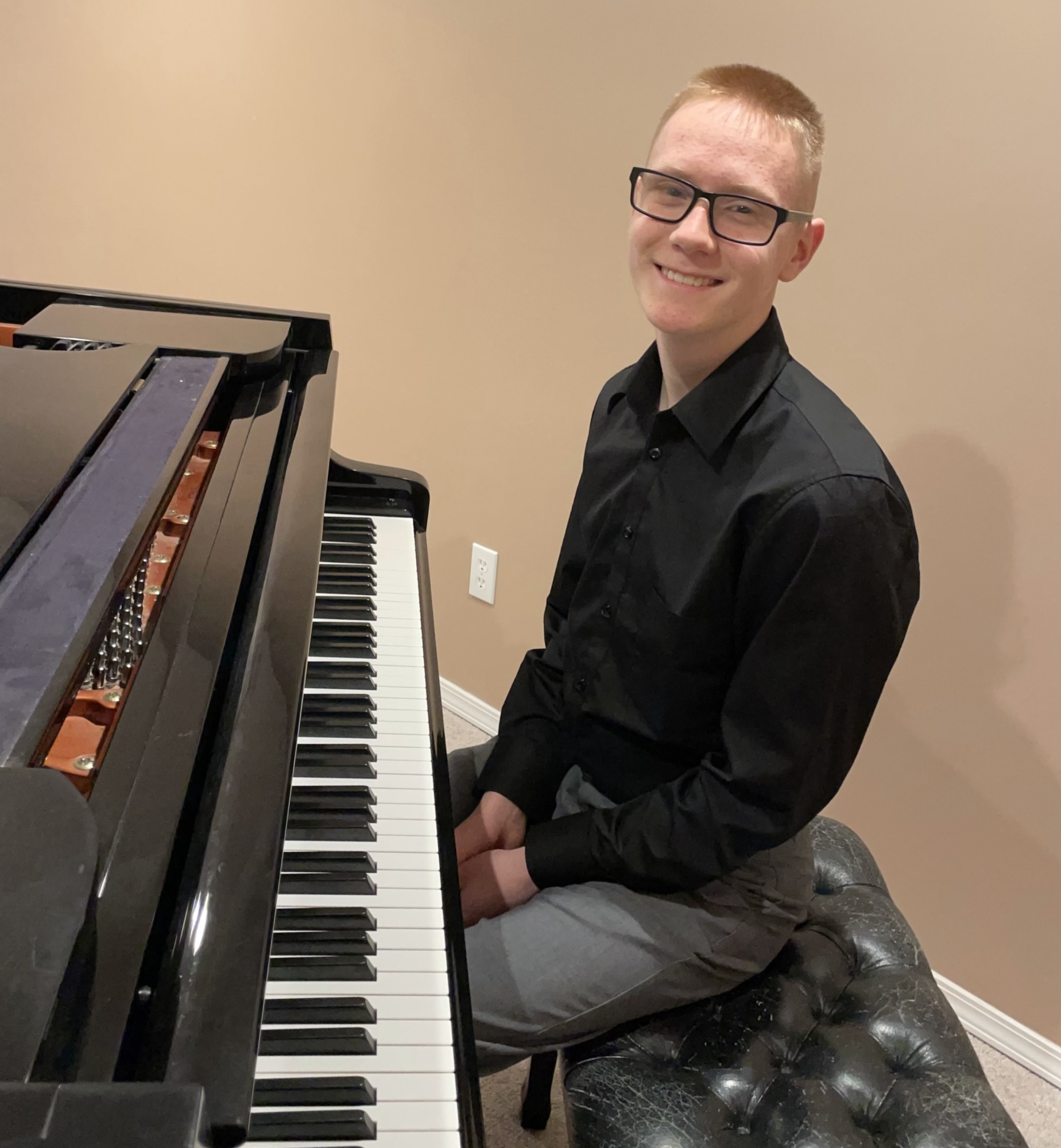 Adam Wenzel
Adam Wenzel is a grade 10 student at M.E. Lazerte High School. He began playing piano when he was 5 years old and has been studying with Cameron Watson since he was 9. Adam currently plays tuba in his school's concert band, and trombone in the school's jazz band, but his first love remains the piano. Adam enjoys sports and plays football and rugby for his school team. Adam has previously competed in local and provincial festivals, winning a number of scholarships and awards. His goal is to attend the Glenn Gould School of Music in Toronto and pursue a career in piano performance. Adam is excited to perform alongside the Edmonton Youth Orchestra.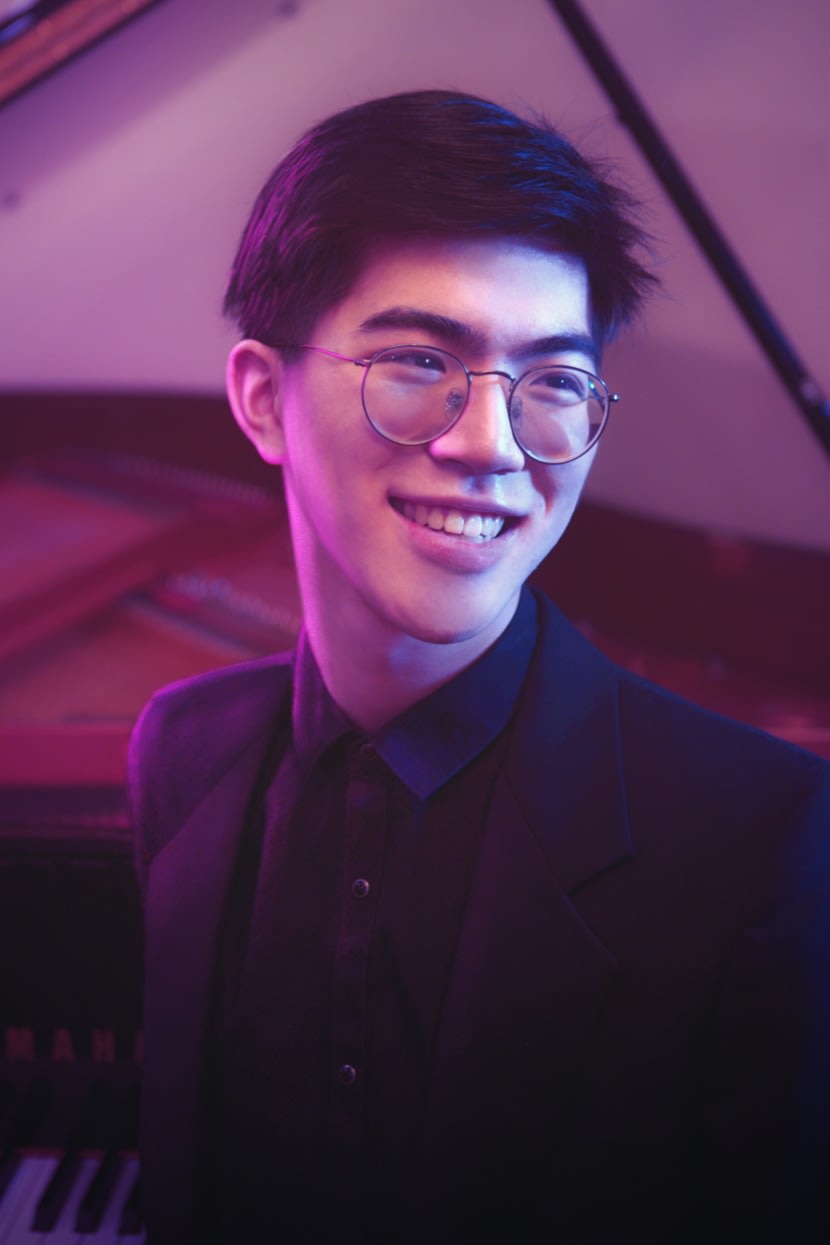 Evan Yin
Evan Yin is a high school senior at Old Scona Academic. Having studied with Sarah Ho, Professor Sandra Munn, and currently David Tutt, he is an accomplished pianist and piano teacher, performing at several concerts and competing at the local, provincial, and national level.
First becoming a Canadian Music Competition (CMC) national scholarship winner in 2013, Evan also placed second in the country for piano performance in 2022. He has placed and won scholarships in various competitions in both piano performance as well as composition, including the Edmonton Music and Speech Arts Festival, the Alberta Provincial Music Festival, the Canada West Performing Arts Festival, and the 37th and 41st Northern Alberta Concerto Competitions.
A devoted advocate of music performance and appreciation, Evan now spends much of his musical career running Music Spirit Society, an organization dedicated to connecting young musicians across Alberta to learning resources and performance opportunities.
---
---
Seating
General Admission.
---
Child Policy
Children under 3 are admitted free of charge into the Viewing Room. They will not be admitted into the main chamber. Adults and children 3 yrs. and older will need the usual concert ticket in the viewing room.
---
Social Media