Musical Moment: John Estacio
Posted On
January 17, 2022
Categories
By D.T. Baker, ESO Musicologist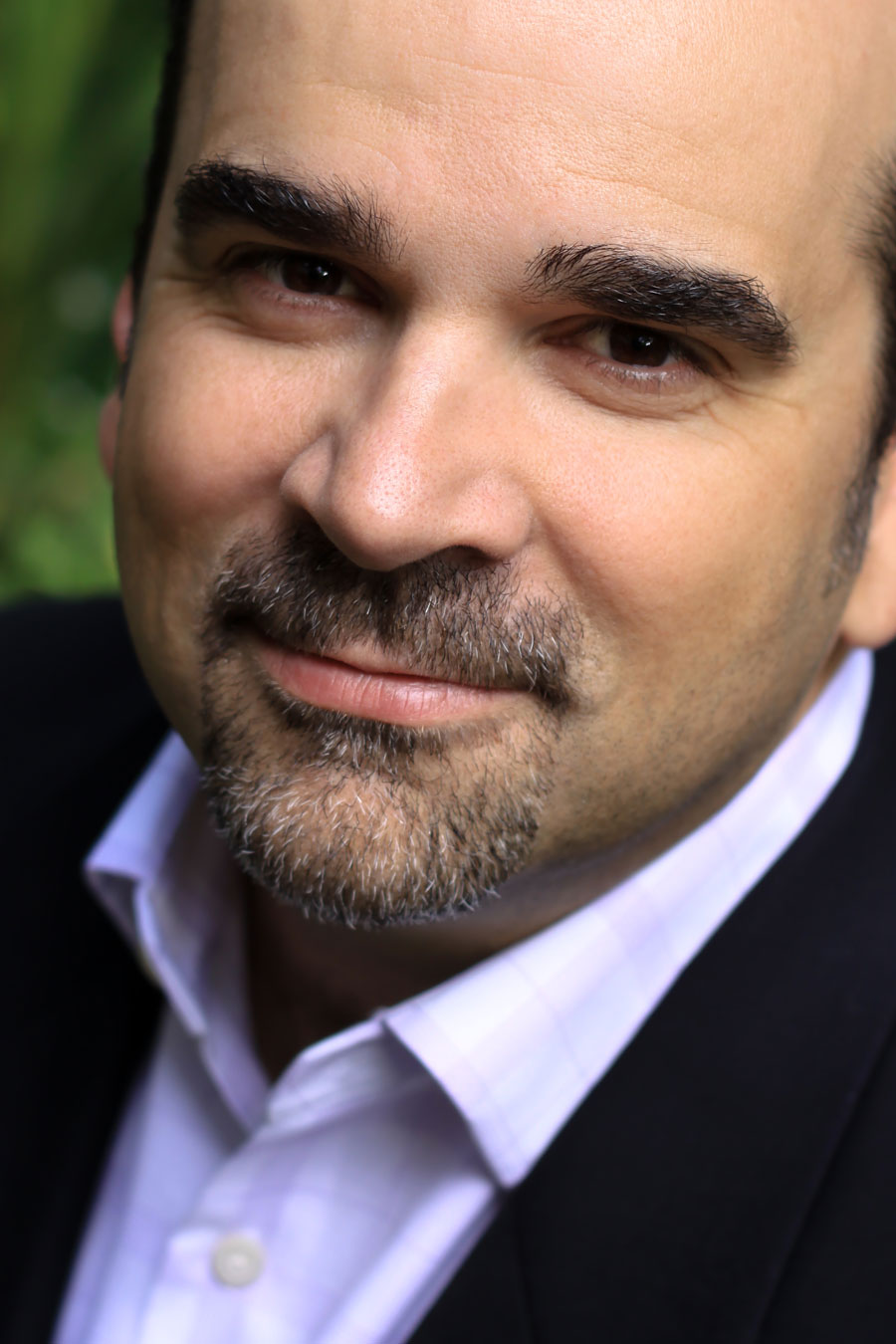 It was a fortuitous series of events, all connected with a Canadian anniversary year, that brought John Estacio to Edmonton. It was 1992, the 125th anniversary year of Canada, a great excuse for a festival called Made in Canada that fall. With some federal funding in place, the Edmonton Symphony Orchestra used it as a way to take on its first-ever Composer in Residence. Estacio, then a 26-year old recent winner (well, OK, second place) of the Young Composers Competition at the Winnipeg Symphony's New Music Festival, was chosen.
30 years later, John – now a long-time resident of Edmonton – has been named to the Order of Canada – another institution launched in a Canadian anniversary year (1967, the Canadian centennial). "It was a 10-week thing," John says of his initial residency with the ESO, then he jokes, "I just didn't hand in my keys, and I just stayed."
John Estacio, C.M. (the extra alphabet comes with the Order of Canada) certainly made the most of his residency with the ESO. The initial 10-week gig somehow stretched out to about eight years, during which time his talents as a composer flourished, and he dove into his position zealously, creating valuable educational and outreach programs while also maturing as one of Canada's most distinguished composers.
"Symphony orchestras, at the time, and still today, they don't normally have a composer on staff doing composerly things," he reflects. "So yeah, there was a bit of 'What else can I do?' And there was this idea that I could do more outreach stuff, and, as an extension of education, actually going to schools and working with young composers. This was something I could do, and conceivably, it added some value to the symphony, and the symphony-going experience. I think most orchestras and ensembles realize that education is key if you want to stay current and viable and relevant in your community. And with music, that's music-making, and creation and performing – getting young people interested in music-making, and having them come to symphony shows, and be aware that this wonderful entity exists in downtown Edmonton."
John began the Edmonton Symphony's Young Composers Project, which continues to this day – he's even come back periodically to mentor young composers since his residency officially ended around 2000. That's when he received an invitation to go to Calgary to become Composer in Residence in a joint position with both the Calgary Philharmonic and Calgary Opera. That door was opened for him by then CEO of Calgary Opera Bob McPhee – who had been General Manager of the ESO when Estacio was hired in 1992.
John's investiture to the Order of Canada specifically singles out his contribution to Canadian opera (he's just finished composing his fifth opera, this one another venture with Calgary Opera). But as a young composer himself, he didn't really see that coming.
"I had been in musical theatre productions in high school," he says. "I don't have an operatic voice, so I was never in the opera productions at university, so there was that connection, that immediacy with musical theatre, so I always thought I'd end up writing one of those. But it's a natural progression. I love opera, and there are always stories I feel like I want to tell, and with music, the best way to tell it is with a musical theatre piece – whether it's standard Broadway theatre, or it's an opera. So I just happened to get on the off-ramp that leads to opera land, and that's been incredibly satisfying, because you get to write for a full symphony orchestra – which is something that I had been learning a lot about – and also write for these glorious voices, and tell meaningful stories."
When his tenure in Calgary ended, John came "home" to Edmonton, where he continues to keep busy as a composer. Well – kinda busy, he says more precisely. "There aren't a lot of performances happening that require brand new music, there haven't been a lot of requests for large, new pieces," he admits. "There have been requests for smaller pieces, portable pieces, so I've been kind of working my way through those over the course of this year. But I've also had the opportunity to look back on existing pieces, for example my Trumpet Concerto which the Edmonton Symphony co-commissioned – I'm transcribing that for wind ensemble. I always thought maybe that's something I should do, but I never knew when I would find the time to sit down and actually do it. Well, time is not too much of an issue these days, so I found the time to create that transcription with the help of the Edmonton Arts Council, which provided some funding for artists to get through the pandemic."
John can look back on his time as the ESO Composer in Residence with pride. He composed about a dozen works as ESO commissions, large and small, during his time here, including what he figures is probably the first Triple Concerto for Piano, Violin and Cello since Beethoven's. That was written to help celebrate the grand opening of the Winspear Centre in 1997, and was revised when it was performed again by the Edmonton Symphony when they played Carnegie Hall in 2012. The ESO recorded a CBC compact disc of John's music in 2004. He has been honoured in many ways over the years, and receiving the Order of Canada was, he says, quite unexpected.
"Yeah, it was weird," he says disarmingly. "I got the call in mid-October, and they said you can't tell anybody. It was weird 'cause I thought it was a telemarketer calling at quarter to eight in the morning. So I answered in my telemarketer voice, which is very short, 'What do you want?' sort of thing. But they said it was 'the office of the Governor General, and you've been appointed to the Order of Canada – do you accept?' So yeah, it's been lovely, strange …"
I wanted to know if there were any perks – anything? Free parking at the National Arts Centre, at least? "No, not any free parking, no upgrades on Air Canada," he says ruefully. "Don't get me wrong – I'm floored by this appointment, kinda flabbergasted by it all. It is a long way to go – the son of immigrant farmers, taking accordion lessons and then going to university, then getting a job with the Edmonton Symphony, and then 30 years later, you get a phone call at quarter to eight in the morning."
No matter when the call arrived, it did so deservingly. Edmonton can take a wee bit of credit for helping nurture John's talents. But more than that, we can be grateful he continues to be a contributor to the vibrant music community which has been so lucky to have him.
---
---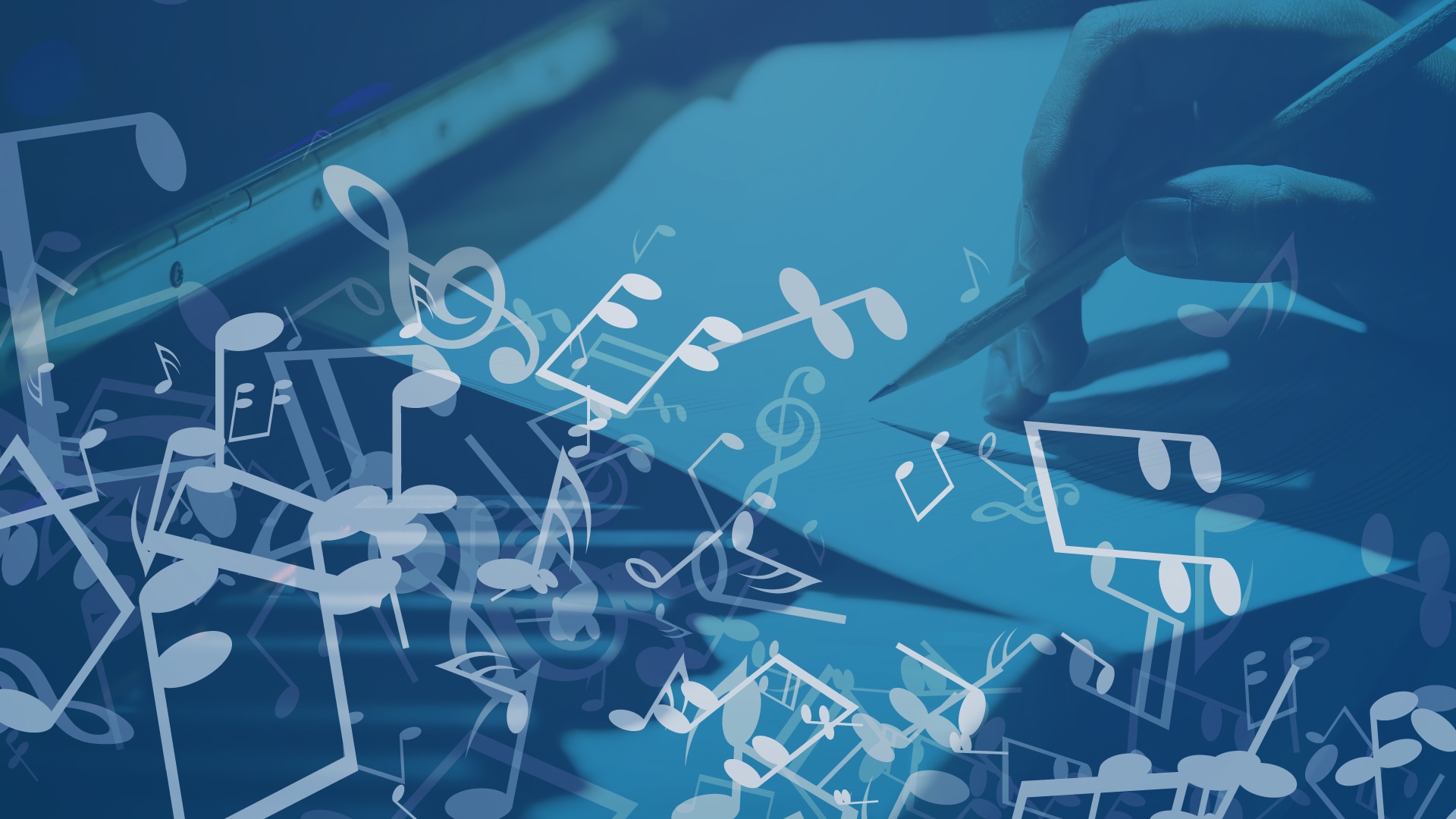 Young Composers Project
Application deadline: January 31, 2022
Learn More
---
www.johnestacio.com