Young Composers Project
Grades 10 - 12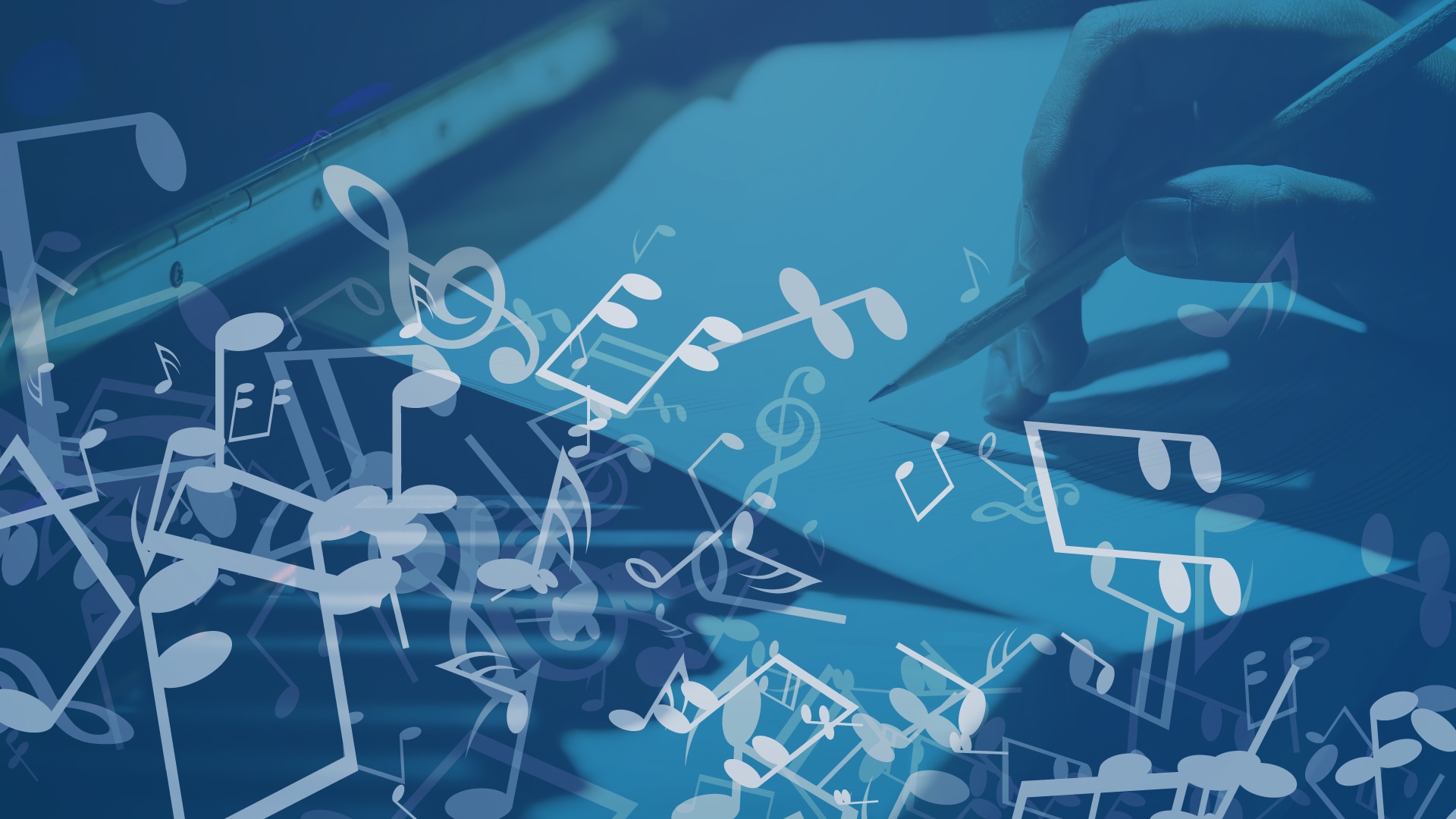 Are you a high school student who loves to compose? This is your opportunity to be mentored by a professional composer and to have your piece performed by the ESO!
---
Applications for the 2023/24 Young Composers Project are now open. See below for details.
Apply Now
Application Deadline: December 15, 2023
---
One student will:
receive a $1,250 bursary towards post-secondary studies
participate in a mentorship with composer Emilie LeBel
compose a new work
hear it performed by the ESO in front of a live audience
Eligibility
Applicants must be enrolled in high school in the greater Edmonton area at the time of the application deadline.

All scores submitted with the application must be written for live performance. While they may include electronic instruments (bass guitar, keyboards etc.), pure electronic music is not eligible.
To apply:
Applications must include three scores of original music you've composed, in PDF format. Scores may be created using a computer notation program or handwritten. These works can be in any genre and for any combination of instruments. They do not need to be for orchestra or in a classical style; we are simply getting an idea of your composing experience and skills.
One written score must be accompanied by a recording. Optional recordings may be included for the other compositions but are not required. Recordings of live instruments are strongly preferred over midi recordings.
A reference letter must be submitted from a musician (preferably a teacher) who is familiar with your work.
Completed applications must be submitted by Dec.15, 2023.
Please contact Lilian Belknap at lbelknap@winspearcentre.com with any questions.
---
Young Composers Project Alumni
1995
Heather Hindman – Almost Exuberant
Yelyn Der – Dreams Of Mind
1996
Jeffrey Johnson – The Los
Rachel Froese – Traveller's Odyssey
1997
Darren Fung – Tones of Color
Sherri Twarog – For An Angel
1998
Chris Bagan – Variations on a Gigue
1999
Mark Germian – Parkallan Overtur
2001
Chelsea Mandrusiak – Summer Symphony
2002
Zosha di Castri – Folk Poem
Catherine Hiltz – April Journal
2003
Erin Craig – Metro
2004
Adam Ferguson – What's in the Box?
2005
Jillian Hanks – Mosaic
2006
Harrison Lee – Valdalen
2007
Chao Wang – City of Ashes
2008
Roydon Tse – Remembrances
2009
Jia-Jia Yong – A Celebration of the Solstice
2010
Sean Doherty – Rainstorm
2011
Andrew Reid – Echoes of Time
2012
Samantha Semler – Longing for Restoration
Daniel Belland – Voyage
2013
Taran Plamondon – Flight
2015
Jacob Ridgway – Overture
Marc Sellers – Crossroads
2016
Michael Nunes – Egyptian Reverie
2017
Greg Parth – Fragments
2018
Vivian Kwok – Purge and Perseverance
2019
Caelan Jansen – Le Dragon
2021
Amelia McLeod – Arrival
2022
JUNE – Danse Vivante