Edmonton Youth Orchestra in Concert, with the winner of the 38th Northern Alberta Concerto Competition (Woodwinds) and Shumayela choir.
Prices start at...
| Adults | Students/Seniors |
| --- | --- |
| $15 | $10 |
Prices listed do not include service charges.

The Edmonton Youth Orchestra Association (www.eyso.com), founded in 1952, supports both the nationally renowned Edmonton Senior Orchestra and the Edmonton Intermediate Orchestra. It is widely regarded as one of the finest youth orchestra programs in Canada and gives 150 young musicians from Edmonton and Northern Alberta, the opportunity to develop their orchestral skills, to increase their knowledge and appreciation of music, and to enrich the cultural life of the community through concerts and benefit performances. Edmonton Youth Orchestra members are all motivated students who share a love of music.
Intermediate Orchestra
     from Der Freischutz - Carl Maria von Weber   
     Overture | Folk Song | Finale
Tecum Principium
     from Dixit Dominus - Antonio Vivaldi
Life has Loveliness to Sell - Dominick Diorio | orch. Massey
Angelus
     from Scenes Pittoresques -  Jules Massenet
The Dargason
     from St. Paul Suite - Gustav Holst     orch. Massey
Senior Orchestra
 Clarinet Concerto no. 2 in E flat major Op. 72 - Carl Maria von Weber - Soloist, Cristian Kasinski
Symphony no. 5 in D minor op. 47 - Dimitri Shostakovich
Michael Massey, Conductor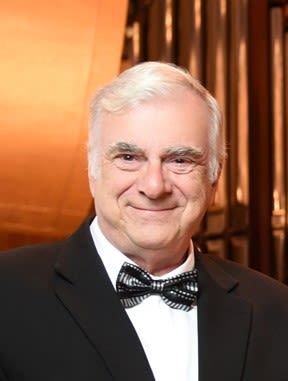 Michael Massey has been conductor of the EYO since 1977. He is Pianist with the Edmonton Symphony Orchestra, and is widely respected as a conductor, soloist, teacher and accompanist. In 2002, for his contribution to the cultural life of Edmonton, he was inducted into the Edmonton Cultural Hall of Fame, as an Artist Builder, and also received the Queen's Golden Jubilee Medal. In October 2016, in recognition of his long service to the Alberta music community, Michael was inducted into the "Alberta Order of Excellence", the highest honor the Province of Alberta can bestow on a citizen.
ARTISTS
Cristian Kasinski
 
 Cristian began his clarinet and musical experience at the age of 10 in school. His natural ability quickly led to private instruction at the Manitoba Conservatory of Music with instructor Christopher Wolfe where he developed his love for music. While in high school, Cristian became a regular award winner at the Saskatchewan Music Festival. He enjoyed playing with the South Saskatchewan Youth Orchestra where he really became passionate about classical music.  Always looking for a venue to perform, he also played in the University of Regina Wind Ensemble, several community ensembles and enjoyed opportunities to perform solo works.  In 2012 he began private studies with Master Clarinetist Naoum Goman in Winnipeg, Manitoba where he travelled regularly for lessons. He continued to study with Mr. Goman throughout his third year as an honour student in the Bachelor of Music Performance studies at University.

 

Cristian will be graduating with his bachelor of music performance from the U of A this spring and studies with the principal clarinet of the ESO, Julianne Scott. He plays in the University of Alberta Symphony Orchestra, is section leader of the Symphonic Wind Ensemble and plays in various community ensembles and personal recitals. Although classical music is his passion, Cristian really enjoys playing Klezmer when the opportunity presents itself. Chamber music is just as important to Cristian as solo performance. In summer 2018, Cristian and his chamber ensemble; The 'Adventure Trio', placed third at the National Music Festival in New Brunswick. Future studies will include a Masters in Performance and possibly more. Cristian was the winner of the University of Alberta Concerto Competition 2018/2019 and has soloed with the University of Alberta Symphony Orchestra. In the summer to support his music endeavours, Cristian works as a Lifeguard and swim instructor and enjoys being back at home with his family. When not working or practicing, Cristian enjoys going on long bicycle rides on city and country roads to keep fit.

Shumayela Choir

A choir for treble and changing voices under the direction of Kimberley Denis, Shumayela continues to expand its horizons, develop its membership and satisfy a variety of musical tastes. The choir has toured throughout British Columbia and Alberta, performed in Ottawa at the Unisong festival for Canada Day, and in May 2016 the group was featured at the prestigious biennial choral conference for Canada, Podium, right here in Edmonton. Wherever the choir travels, they spread the joy of music-making and hope to bring communities together through song. Recent highlights include a tour to Germany to participate in the Dresden International Children's Choir Festival (April 2018) and a performance at Carnegie Hall (March 2019).
Tickets available from:
• TIX on the Square, 780-420-1757
• Edmonton Youth Orchestra, 780-569-5290 / eyo@shaw.ca
• At the door


EYO Child Policy
Children under 3 will be admitted free of charge to the Viewing Room.

They will not be admitted into the main chamber.

Adults and children 3 yrs and older will need the usual concert ticket in the viewing room.