Young Leadership Council
Are you interested in sharing your passion for the Edmonton Symphony Orchestra and Winspear Centre with other young people across Edmonton?
Do you want to help your communities engage and connect with music and the Orchestra? Would you like the opportunity to provide a meaningful contribution to Winspear concerts and events?
If you answered yes to any of these questions, please consider applying to join our Young Leadership Council (YLC). The YLC is a diverse group of young and emerging leaders who have a curiosity about music and an interest in serving the community.
The YLC's mandate is to support the Edmonton Symphony Orchestra and Winspear through outreach, ambassadorship, and sharing feedback on Winspear and ESO events and concerts.
YLC members will also have the opportunity to log their volunteer hours and earn free tickets to concerts!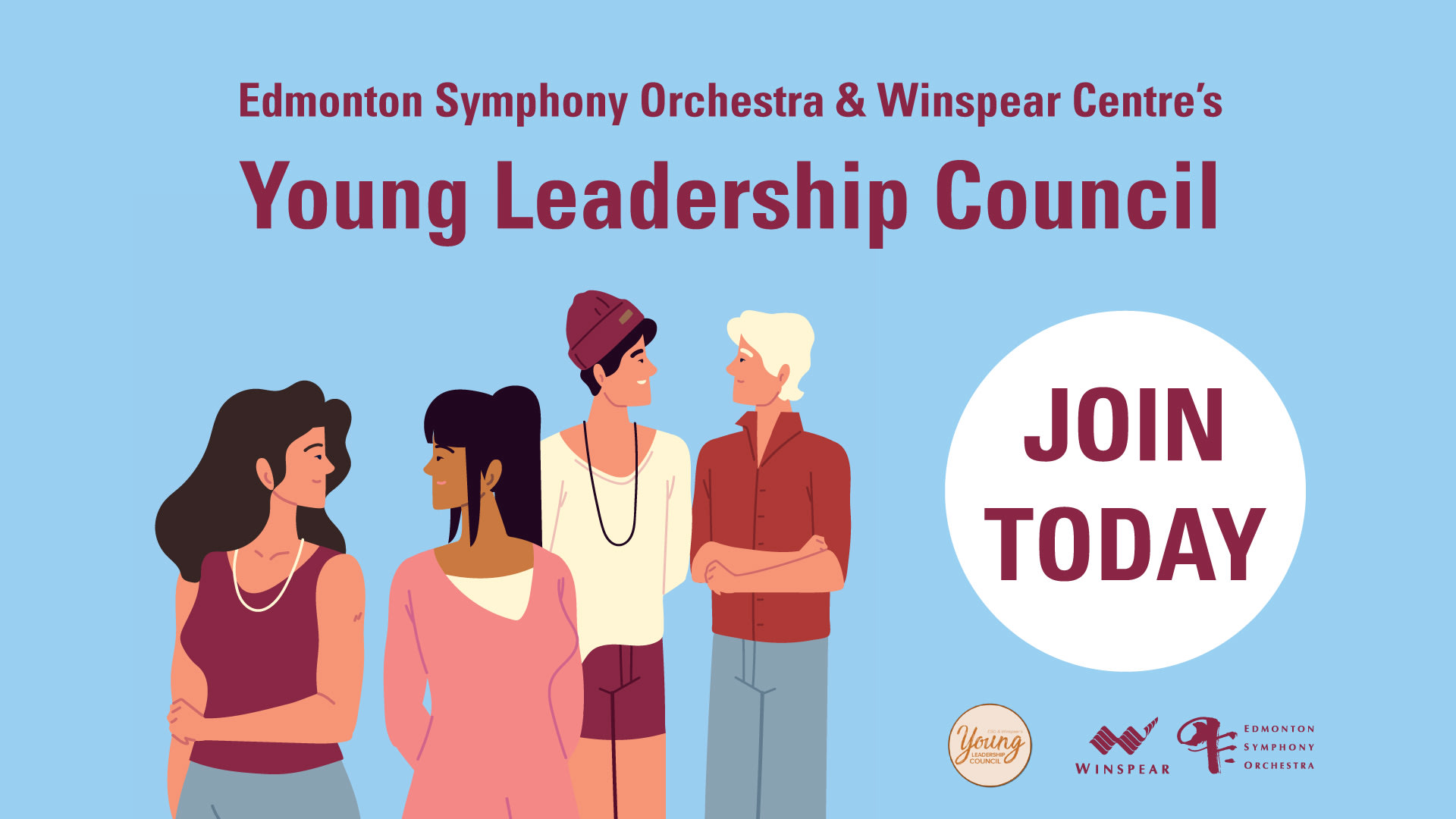 Requirements:
Applicants must:
Be 18 - 32 years old
Reside in Edmonton or the surrounding area
Preference will be given to those who:
Have a passion about music or the arts
An interest in giving back to the community
Have prior engagement in community service
Have a desire to develop and apply leadership and teamwork skills
Are self-motivated and able to make a reasonable commitment of time
Commitment:
Young Leadership Council positions entail a commitment of 5 to 10 hours per month. Some projects the council will be working on include: outreach events, advocacy for Winspear events, volunteering at concerts, social media research, and other ad hoc projects. Council members can expect to attend monthly meetings on the 4th Thursday of each month from 6-7:30 PM.
How to Apply:
To apply, please email a cover letter detailing your reasons for wanting to join the Council, your resume, and any questions you have to ylc@winspearcentre.com.


APPLY NOW
---
Young Leadership Council Member List
Last Updated: September 28, 2021
Chair:
Rhiannon Nelson
Secretary:
Michelle Luong
Members:
Anastasia Cipko
Bailea Jackson
Drew Delbaere
Saoirse Cipko