Davis Concert Organ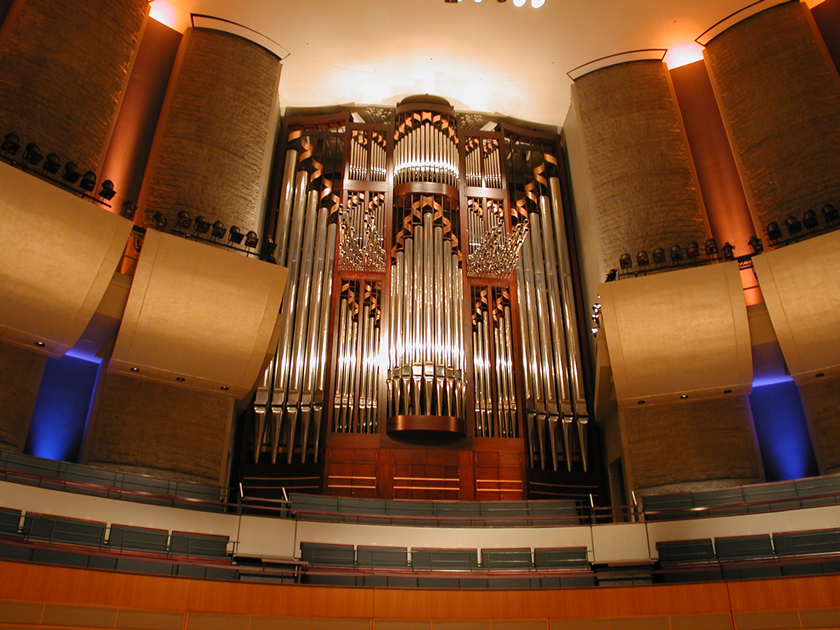 The biggest addition to the performance chamber at the Francis Winspear Centre for Music is the magnificent Davis Concert Organ. Launched at a sold-out gala performance on September 14, 2002, the beautiful creation in wood and metal was built by Orgues Létourneau Limitée of St. Hyacinthe, Québec. It features 96 stops, 122 ranks, and 6,551 pipes – a stunning aural as well as visual delight.

Find out more about the Davis Concert Organ specifications.

The organ is named the Davis Concert Organ both to acknowledge the generosity of Dr. Stuart Davis, and for him to honour the memory of his late wife Winona. The organ has been featured in many Winspear Centre concerts during its first years in the hall, and has proved to be a major draw to the hall.
From Bach to Price: A Spring Organ Recital
Featuring Nathaniel Gumbs
Thursday, May 25th, 2023 ● 7:30 PM
Live At The Winspear is proud to present Nathaniel Gumbs performing on the Winspear's crown jewel, the Davis Concert Organ. Enjoy a beautiful spring recital of music by music by J.S. Bach, Widor, Elgar, Reger, Hollins, Florence Price, and Carl Haywood. Don't miss Dr. Gumbs Canadian debut in the Winspear Centre's spectacular concert hall.
Dr. Stuart G. Davis (1917-2005)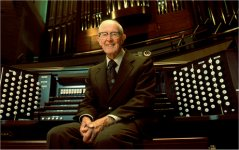 Dr. Stuart G. Davis was born in Lethbridge, Alberta on June 15, 1917. He attended the University of Alberta and McGill University, where he obtained his Ph.D. For forty years, Dr. Davis taught at the University of Alberta and was made Professor Emeritus upon his retirement.
In 1940, Dr. Davis married Winona Turner of Barons, Alberta. Mrs. Davis also graduated from the University of Alberta and they shared a love of music, attending the symphony and other musical events over many decades together. They both treasured organ music especially, which is why Dr. Davis knew that his gift, which enabled the Winspear Centre's organ to be realized, would be so appropriate.
Dr. Davis passed away July 30, 2005. He was a generous supporter and a good friend of the Edmonton Symphony and the Winspear Centre, and we miss him.
Organists that have played on the Davis Concert Organ:
Christopher Herrick
Dame Gillian Weir
Diane Bish
Ken Cowan
Rachel Laurin
Paul Jacobs
John Longhurst
Cameron Carpenter
Patrick Wedd
Isabelle Demers
Dennis James
Neil Cockburn
Maurice Clerc
Olivier Latry
Marnie Giesbrecht
Jeremy Spurgeon