Weddings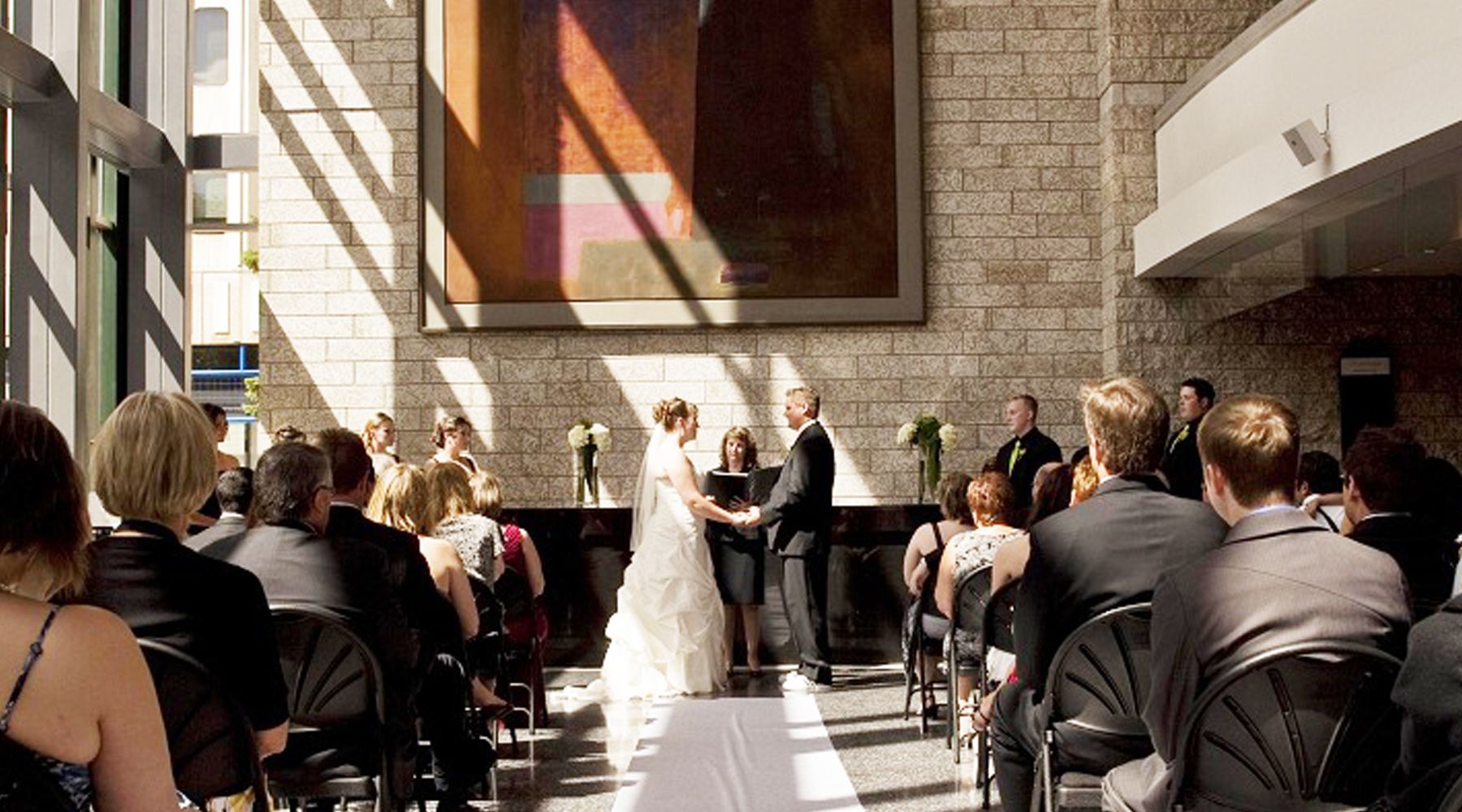 A Concert Hall for a wedding?
It may sound unusual at first, but from the day it opened its doors in 1997, the Francis Winspear Centre for Music has been the first choice for many - not just as a concert venue - but as a beautiful and functional venue for weddings!
Whether an intimate gathering or an all-out lavish affair, let the Winspear Centre set a stunning stage for your perfect wedding. We have the space, the service, and the price for you. From the spacious, naturally-lit lobby spaces to the quiet elegance of the Landmark Group Founders' Room, we can make sure your wedding has just the right atmosphere. Topped off by the renowned assistance of our first-rate Front of House staff, the Winspear Centre has become a favourite wedding ceremony and reception destination.
"I don't think it is possible to find a more dramatic ceremony venue in Edmonton than the main lobby in the Winspear. Our wedding ceremony was incredible. It was beautiful and it went off without a hitch. I would recommend the Winspear to anyone getting married in Edmonton." - Allison, January 2, 2010
Book Now
See the Rental Spaces available at the Winspear Centre.
For availability and further information, please contact us at 780-401-2522 or email weddings@winspearcentre.com.