Music Box Babies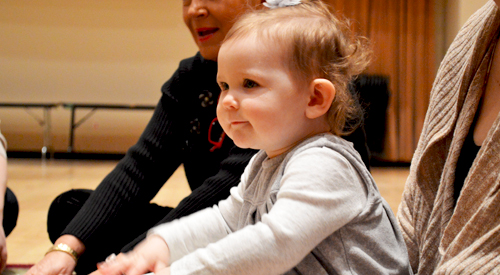 Parents, do you know that your baby has memories of the music they heard before they were born? Come to the Winspear Centre and nurture your child's innate musicality with a program involving singing, moving, and instruments that is designed specifically for babies and toddlers!
Class Groupings: 0 - 12 month olds, 12 - 24 month olds, and 24 - 36 month olds, 36 - 48 month.
Class Length: 45 minutes, 10 sessions over the semester
Class Dates: Tuesday, Thursday, Saturday, Sunday mornings
Cost: $170/Semester
Maximum 12 children per class. Classes are non-refundable.
Registration for the Winter Semester is now closed. Stay tuned for our Spring Semester registration coming soon.