Rusty Musicians: Summer Camp
Ages 22 + | July 7 - 11, 2021
Best-Seller

Are you a musician who hasn't picked up their instrument in a while? Or maybe you play with a community group, but you'd like a chance to play with the pros? The Rusty Musicians programs are your chance to hone your skills and play alongside a professional orchestra.


Registrations now closed. Stay tuned for more information on our 2021-2022 season Rusty's program.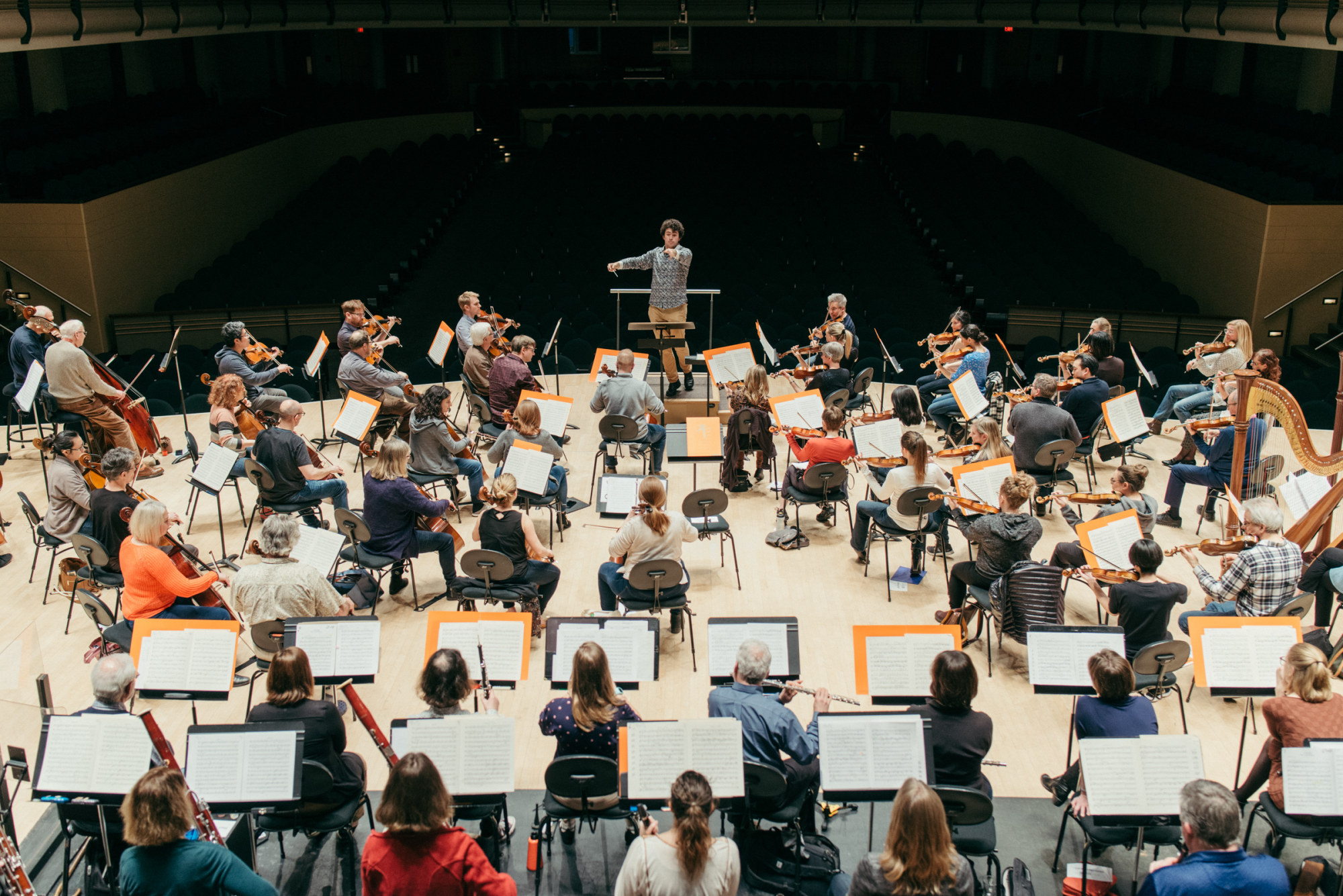 Rusty Musicians Summer Camp 2021 (July 7 – 11)
Spend five days with us this summer and immerse yourself in music and performance! We're back in-person at the Winspear Centre with COVID-19 safety protocols in place. We've made modifications to adhere to AHS guidelines at camp which include a smaller ensemble size, frequent breaks, room for social distancing, and campers will bring their own meals.
Summer Camp is designed for adult non-professional musicians. With expert instruction from members of the Edmonton Symphony Orchestra and other professional musicians, this camp provides a unique opportunity for classes, rehearsals, and sectional instruction – all leading up to a performance on the stage of the Winspear Centre! We are pleased to have ESO Assistant Conductor and Community Ambassador, Cosette Justo Valdés leading the orchestra this summer.

Join your fellow non-pros for five days of intense and fun orchestral study – and fall in love with making music all over again.
NEW THIS YEAR! Conductor participant option
We've added a new stream of learning and professional development to the Rusty Musicians Summer Camp!

Are you a CONDUCTOR? Join us this summer to observe and practice your conducting skills alongside our Assistant Conductor, Cosette Justo Valdés, in rehearsal with the Rusty Musicians Summer Camp Orchestra. This will be an indispensable source of new rehearsal techniques, repertoire, and teaching ideas. Watch Cosette throughout the week as she teaches new concepts, creates a positive experience for amateur musicians, and prepares them for the final performance in only 5 days. Receive masterclasses and practical conducting experience to gain confidence in leading an ensemble at any skill level.
---
2021 Rusty Musicians Summer Camp Repertoire:
This year's repertoire* features selections from Bach, Brahms, Tchaikovsky, and more.
Monteverdi: Orfeo Toccata
Bach: Ave Maria, arr. Charles Gounod / orch. Arthur Luck
Felix Mendelssohn: Overture from Athalia
Johannes Brahms: Hungarian Dance No. 6
Tchaikovsky: select movements from The Nutcracker, Op.71*:
"March"
"Dance of the Sugar-Plum Fairy"
"Waltz of the flowers"
"Mère Gigogne"
Daniel Belland: Voyage
*Subject to change.
---
Summer 2021 Registrations
Conductors

String Section

Woodwind Section

Brass Section

Percussion Section

---
CANCELLATION/ALTERATION POLICY
Cancellations made one month prior to the beginning of camp will receive a full refund. If COVID-19 restrictions prevent summer camps from operating, participants will be contacted to choose their option for a full refund or deferral for next summer.