Science of Sound
For Grades 2 - 3 | New Dates Added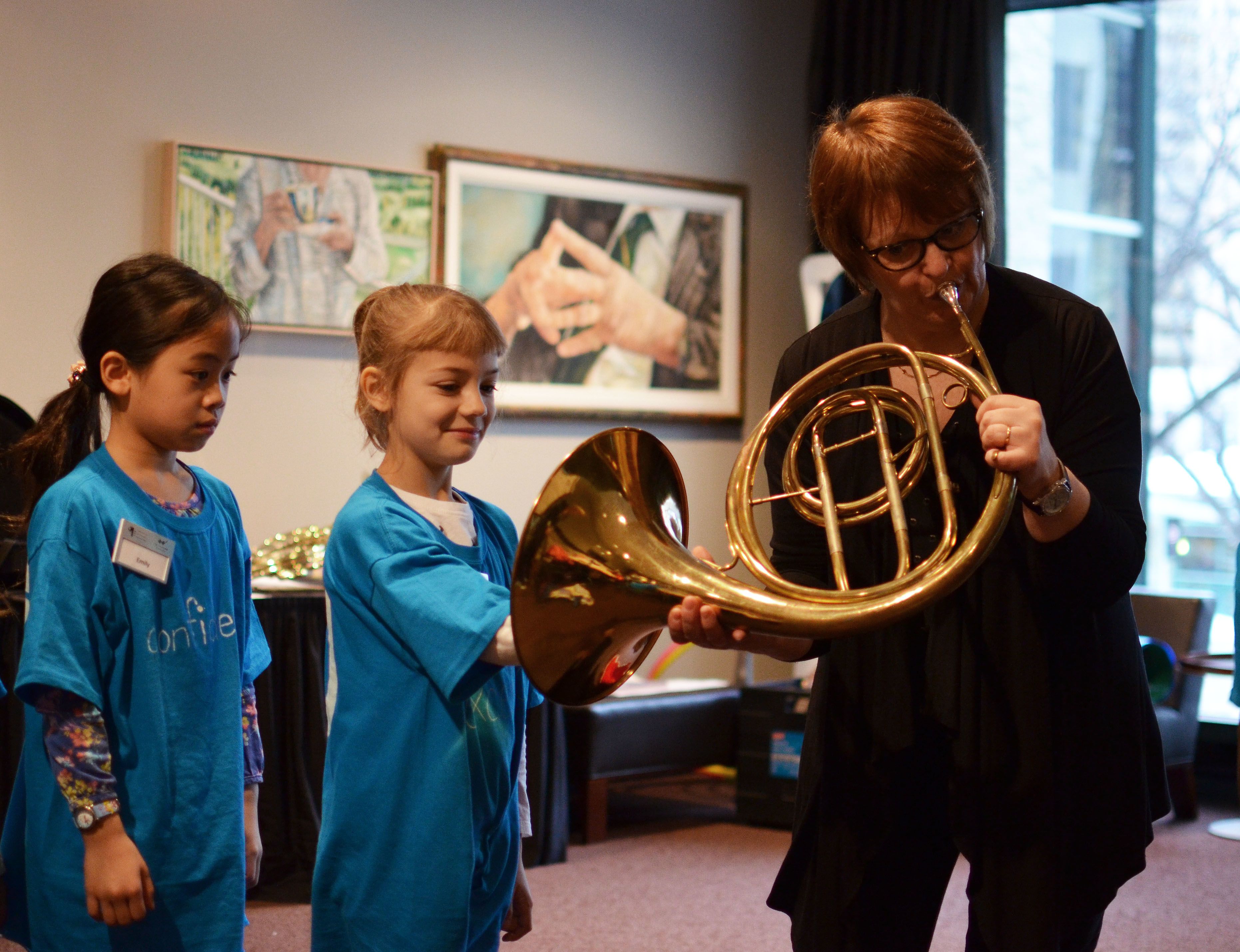 During this full-day program, students have the unique opportunity to tour the Winspear Centre from top to bottom, learning about sound through hands-on inquiry. Students work together to discover how various instruments make sound and explore the amazing acoustics of the Winspear Centre. As part of this jam-packed program, classes spend time with a professional musician and may even get to sit in on an Edmonton Symphony Orchestra rehearsal!
Please note that this program is fully adaptable to all grade levels, educators are welcome to contact edbookings@winspearcentre.com with questions.
Registration
$450 for a full-day program
Maximum of one class (up to 30 children) per booking, with one supervisor per six students. Additional fees will apply for larger classes. Some dates may accommodate two classes for a double booking on the same day. Contact us at edbookings@winspearcentre.com to inquire.
We try to be as flexible as possible with bookings that work with your schedule. The dates advertised on this page are what we can accommodate at this time, and requests for alternative dates of this program may not be possible. Sold out dates are removed.
All Science of Sound dates are currently Sold Out.
---
Online Field Trip Option
Online field trips may be available. Please contact edbookings@winspearcentre.com for more details.
Cancellation / Alteration Policy
You are required to provide written notice of cancellation or alteration of your booking via email to edbookings@winspearcentre.com. For cancellation, a fee of 50% of the cost of the original booking will be charged. If less than one week's notice is given, the full cost of the booking will be charged.
No-Show Policy
Refunds will not be granted for groups who do not attend the field trip. If possible, arrangements will be made for the group to attend at a later date. In extreme circumstances, partial refunds may be granted at the discretion of the ESO/FWCM.